Culpable Negligence - Florida Statute 784.05 | West Palm Beach Criminal Lawyer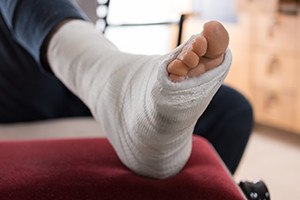 Florida Statute 784.05 prohibits anyone from being culpably negligent. Many individuals have heard of negligence. It is often thrown around in our conversations. Trying to classify negligence becomes difficult because individuals see things differently. Everyone understands that we all "goof up" at times because we are exhausted, sleepy, stressed, or overworked. We were supposed to act a certain way but we did not. Culpable negligence goes beyond the basic understanding of negligence that we understand. It is the reckless disregard for other people's lives or safety. Negligence is like someone who forgot to mop up the water on the floor and a person slipped. Culpable negligence is where the janitor knew of the water on the floor and a high voltage electrical wire was touching it, but the janitor did nothing to warn anyone. We can somewhat tell, based upon the janitors actions, that the janitor did not care about anyone else who could be killed. It's the difference between a "woops" and an "I don't care."
What the State has to Prove for you to be Convicted
In order for the state to convict you of culpable negligence, the state must prove:
You either:

Exposed a person to personal injury; or
Caused the physical injury of the person; and

This happened because you were culpably negligent.
The state prosecutor does not have to prove that the victim was injured but only that he was exposed to personal injury.
Culpable Negligence Involving a Child and a Firearm
If the culpable negligence involves a firearm and a child under 16 is injured or killed, the individual can be charged with a third-degree felony which can be punishable with up to 5 years in prison and a $5,000 fine.
Punishment for Culpable Negligence
If the victim is not hurt, the crime can be charged as a second-degree misdemeanor crime that is punishable up to 60 days in jail and a $500 fine. If the victim is hurt, the crime is considered a first-degree misdemeanor that is punishable by a maximum of 365 days in jail and a $1,000 fine.
Contact the Law Office of Roger P. Foley, P.A.
If you are facing a charge of culpable negligence, a West Palm Beach Culpable Negligence Lawyer at The Law Office of Roger P. Foley, P.A. could help you determine the best possible defense.