Sexual Battery (Rape) of a Child Older than 12 - Florida Statute 794.011(3)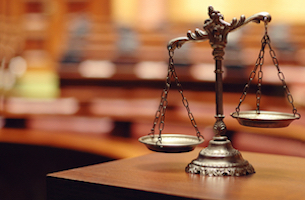 While rape does happen and is a serious crime in West Palm Beach, not everyone that is arrested and charged with this crime is a rapist. There are times when individuals use the threat of being charged with this crime as a tool. There are times where a person can be accused such as:
During divorce proceedings when spouses are trying to gain custody of the children;
When angry parents caught their daughter in bed with the "rapist" boyfriend;
A girlfriend who is caught having sex with her boyfriend can try and save face by claiming the boyfriend tried to rape her;
A wife is caught having sex with someone and does not want her husband to find out; or
A jealous or controlling girlfriend can use this crime to manipulate her boyfriend.
What the State Prosecutor has to Prove to Convict a Defendant of Sexual Battery on a Child Older Than 12
The prosecutor must prove beyond a reasonable doubt:
The victim was older than 12 years of age but younger than 18;
You either:

Committed an act upon or with the victim in which the sexual organ of the defendant or the victim penetrated or had union with the anus, vagina, or mouth of the victim or the defendant; or
Committed an act on the victim in which the anus or vagina of the victim was penetrated by an object;

While the defendant was in the process of committing sexual battery either:

Used a deadly weapon or threatened to use a deadly weapon; or
Used actual physical force that probably would cause serious bodily injury; and

The sexual battery was without consent.
"Consent" means intelligent, knowing, and voluntary consent. The victim does not have to put up a fight but could be passive during the whole crime. There can also be issues here if the victim had mental issues or was drugged which would prohibit him from giving consent.
A deadly weapon is any weapon used or threatened to be used in a way that is likely to produce death or great bodily harm.
Even if the prosecutor has poor evidence, the prosecutor still might be able to prove that the defendant committed battery, assault, or lewd and lascivious battery. Committing serious crimes is like breaking branches as you climb up to the top of the tree, you break many things trying to get to where you want to go.
Punishment for Committing Sexual Battery in West Palm Beach
This crime is ranked level 9 in the Florida Criminal Punishment Code. It is a life felony which is punishable up to life in prison.
If the defendant was 18 years or older at the time of the crime and caused serious injury to the victim, used or threatened to use a deadly weapon, victimized more than one person, or has a previous rape conviction, then Florida Statute 794.0115 requires a 50 year minimum mandatory sentence.
Other Consequences
Florida Statute 775.21(4)(a)(1)(a) requires the anyone who has been adjudicated of this crime to be designated a sexual offender. There are Florida registration laws as well as national registration laws for sexual offenders.
On top of being tried, convicted, and being placed on a registry, people can look the defendant up on the internet as well as potential employers! Furthermore, you cannot expunge this conviction off your record.
Romeo and Juliet Law
Florida Statute 943. 04354 allows a person to petition the circuit court to not include in the sentencing the sexual offender registration requirements if the defendant was no more than 4 years older than the victim who was between 13 and 17 at the time.
Contact the Law Office of Roger P. Foley, P.A.
If your loved one or friend has committed sexual battery on a child over 12 with aggravating factors in West Palm Beach, call our law firm to speak with one of our attorneys. These are very difficult cases. We need to hear your story to find out the facts and use that information to come up with a quality defense. We can keep fighting your case all the way to trial or we can negotiate a plea deal- everything depends on the individual facts of your case.