Unlawful Sexual Activity With Certain Minors - Florida Statute 794.05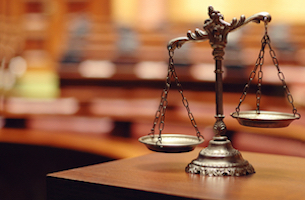 There are many countries from around the world that have different cultures. These cultures and countries differ from one another on what is an appropriate age of consent to sexual relations. Some countries say 14 while others 18. Some countries have different ages for males than females. Since America is a "melting pot" of cultures, this creates issues because sometimes individuals come here from other countries where the age of consent is lower than it is here in the United States. In the legal system, ignorance is not an excuse. Everyone who comes into West Palm Beach is expected to live by the laws of Florida, even if they have never read them.
Florida has a large South American population. South American countries have lower ages of consent than the United States such as Brazil, Paraguay, Ecuador, and Colombia all being at 14. See Ages of Consent in South America.
This statute makes it a West Palm Beach crime for an individual at least 24 years or older to have sex with a 16 or a 17 year old. This statute does not, however, apply to 16 or 17 year olds who have been emancipated under Florida State Chapter 743 .
What the State Prosecutor has to Prove to Convict the Defendant
The prosecutor must prove beyond a reasonable doubt:
The defendant was 24 years of age or older;
The victim was 16 or 17 years of age; and
The defendant engaged in sexual activity with a minor in which the sexual organ of the defendant or the victim penetrated or had union with the anus, vagina, or mouth of the victim or the defendant.
Even if the prosecutor cannot prove that you did do that act, the prosecutor can just prove that you attempted to have unlawful sex with a certain minor by committing an overt act. See Tulier v. State.
The victim's prior sexual conduct is not relevant. For example, a 24 year old male having sex with a promiscuous 17 year old girl would be committing this crime.
Punishment for Unlawful Sexual Activity With Certain Minors
This crime is a second-degree felony punishable up to 15 years in prison and a $10,000 fine. The crime is ranked as a level 6 under the Florida Criminal Punishment Code.
Other Consequences
Anyone who has committed this crime in West Palm Beach is going to be labeled a sex offender under Florida statute 943.0435. This means that the defendant will be required to register as a sexual offender and will be able to be found on the Florida Department of Law Enforcement's website.
Unfortunately, Florida's Romeo and Juliet law, Florida Statute 943.04354, does not apply to defendants convicted of this crime. Florida's Romeo and Juliet law allows defendants to petition the court to remove the sexual offender status.
Contact the Law Office of Roger P. Foley, P.A.
The facts of the case are important. Call our law offices today to schedule an appointment for a free 15 minute case strategy. We want to hear your side of the story. We have experience in resolving cases. We will take the facts and based upon our experience, we will craft a defense strategy for your case. We will negotiate and argue your case all the way to trial, if needed. Call today so we can start helping you.