Palm Beach County Car Accident Attorneys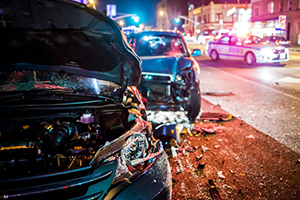 Car accidents are never pleasant. There is never a convenient time to be rear ended by another vehicle. Never a good time for a car or truck to run a red light and T-bone you in the intersection. It is not easy when a drunk driver crashes into your automobile and causes possible life threatening injuries. Shortly after the impact, if you are conscious, many thoughts come to you. What am I going to do? If I cannot work then I cannot pay my bills. Can I pay my rent or mortgage if I am hospitalized or bed-ridden? How am I going to provide for my family if I am seriously injured? Someone said contact an auto accident lawyer or was it a personal injury attorney? So here you are, at the Law Office of Roger P. Foley, P.A. looking for an attorney to help you and guide you through the process of making an accident claim for negligence against the person that caused your injuries.
At the Law Office of Roger P. Foley, P.A. we will meet with you and your family immediately. We will answer your questions because we listen to our clients. We are here to help you. Our car accident lawyers will then begin working by collecting police reports and accident reports, contacting the insurance companies of the other parties involved in the accident, determining what coverages are available, collect and review the medical records from your physicians, review the driving history of the at fault party, acquire names and addresses of potential witnesses, negotiate with insurance adjustors and insurance companies to acquire the proper amount of financial compensation. Insurance companies are known to low ball or minimize injuries. It is a business to them. How much money can they bring in and how little can they put out. If the amount they are willing to pay for your accident is not sufficient then there are options. What are your options? If the insurance company fails to make reasonable efforts to negotiate a fair settlement claim then litigation is an option. Litigation means that a law suit is filed against the negligent party and their insurer. As plaintiffs' attorneys, we sue the insurance companies and those that were negligent in causing your injury. There are times when a both sides fail to come to a resolution and litigation is the next logical step. If litigation/law suit is necessary there will be depositions of witnesses, and possibly experts. We will prepare a plaintiff's suit for you. Prepare to convince a jury that you were injured and that the other party is liable. We will explain what occurred, what the other party's negligence caused, and walk them through how serious your injuries are and what limitations you now have. We seek the highest amount of compensation possible for your injuries. It is important that you receive proper financial payments for:
Significant injuries caused by negligence, like chronic neck and back pain, whiplash, broken bones, head trauma
Permanent injuries, i.e. loss of sight, limbs, back and neck injuries, etc.
Scars and lifelong disfigurement,
Death
As part of the lawsuit, we will demand additional compensation for
Pain and suffering
Mental anguish
Inconvenience from bodily injury
Loss of wages
In conclusion, the Palm Beach County Accident Attorneys, at the Law Office of Roger P. Foley, P.A. are here to help you when you have been injured by a negligent motorist. Our goal, is to help you collect every cent you deserve. We are serious in that endeavor. If we accept you as our client will work hard. We don't run the multi-billion-dollar insurance companies but we go after them when their clients are negligent. We don't just try and settle, we work to make sure that the compensation is in line with your injuries. Our auto accident lawyers do what is right for you-our client.
Our main office is in West Palm Beach, Florida. In situations, where you are in the hospital or bed-ridden, our car accident attorneys will come to you. Consider what we can do for you. Contact us at (561) 746-7076.