Pedestrian Accidents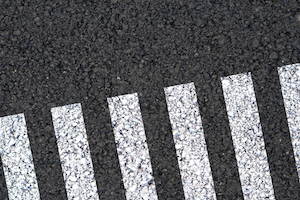 Pedestrian accidents happen more often these days near your home and usually include children and teens. With the invention of cell phones and the texting phenomenon there are more distracted motorists and more serious injuries then years prior. Pedestrian accidents are caused by many factors such as speeding, distracted drivers, drivers ignoring road signs and failing to yield to pedestrians in the cross walk. Additionally, with the high number of Drivers Under the Influence (DUI) on the road, pedestrians need to be weary of drunk drivers and drivers under the influence of drugs. These individuals increase the risk for pedestrian accidents when they enter their vehicle. Obviously, when a vehicle hits a pedestrian the injuries are often very serious and sometimes result in a wrongful death. Severe brain and head trauma, damage to limbs, and spinal cord injuries are very common with pedestrian accidents. Victims of these accidents should consult our pedestrian and wrongful death injury lawyers to discuss the compensation that you may be entitled. Pedestrians injured by negligent drivers are entitled to compensation for payment of medical expenses, lost wages, disability, and pain and suffering.
The nightmare that nobody wants to experience: You son or daughter is walking home from school and motor vehicle driven by a distracted driver fails to stop at a stop sign and hits your child at 30 mph. You receive that call and you rush to their side trying to stay strong. Luckily they survive the accident. However, they are injured and they need specialists and you need time off from work to care for your child but that is extremely difficult. The stress and anxiety of the situation is causing you to be overwhelmed. It is not a good time and you are wondering how you are going to manage it all. Who can help you? You don't know anyone that can help so you turn to a reputable law firm that works to help the injured. This process may be new to you but this is our business so we are going to help you through it. We understand and want to make sure you understand the process. The process can be difficult but when you meet our team, we believe that you will feel comfortable that we will do our best to help you and your family. Everybody needs a personal injury attorney at some point in their life, not out of choice but out of necessity so choose a firm that cares. Our small Palm Beach County Personal Injury Law Attorneys will be there when you need legal representation that will fight to have you reimbursed for your injuries.
If your family member was serious injured by a negligent motorist while walking, running, or bicycling then contact our pedestrian accident lawyers in West Palm Beach for a free case evaluation. If you are in the hospital then we will come to you. We are paid only if we collect money on your behalf. An injury to a pedestrian or bicyclist can affect your entire life. Do not hesitate to call our experienced pedestrian accident lawyers.