Assault and Battery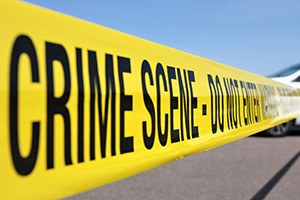 Are you being investigated or have you been arrested for Assault and Battery in Palm Beach County, Florida? There are so many listings for Palm Beach Criminal Defense Attorneys but you need someone that can work with you, someone that will listen, someone that will be a voice for you in your criminal case.There are so many criminal defense lawyers in Palm Beach, Broward and Martin counties, but you think to yourself, I need a friend.I need a friend that would do everything he could to PROVE MY INNOCENCE. The West Palm Beach assault and battery attorney I hire has to be passionate, he has to be aggressive, he has to be caring and honest but he also has to demand respect from the prosecutors and the judges because my life and reputation are on the line.I don't want to go to prison or jail, and I want, I need, someone that has defended others in my situation.I can't have someone just take the money and run. They need to put in effort, time and sweat because this is my life.They need to make an extraordinary effort.
Consider hiring assault and battery lawyer, Roger P. Foley serving West Palm Beach. Your voice will be heard, he will listen, and he will discuss a defense strategy at the initial consultation. He will be a friend and will do everything legally possible to help you. He commands respect for you in the courtroom because your life and your situation matters. Attorney Foley understands how difficult it is to choose a criminal defense attorney so he invites you to review his previous case results, written client testimonials, video testimonials, and his Florida Bar Profile including disciplinary history.
Assault and Battery constitute a wide range of violent crimes in Florida that can be quite complicated and have many variables. Misdemeanor battery, battery on a law enforcement officer, battery on a person over 65 years of age, domestic battery by strangulation, aggravated assault, and even violation of an injunction are just a few of the many violent crimes covered under the broad umbrella of Assault and Battery in Florida.
Specific Assault and Battery Statutes are found here:
---
Assault and Battery Punishments
Each particular Assault and Battery crime in Florida carries with it a difference sentence, ranging from misdemeanor penalties of up to a year in jail, to felony sentences that could include life in prison. It is easy to be arrested for and charged with an Assault or Battery Crime in Florida – any type of physical contact between two people is likely to lead to an arrest, regardless of who instigated the contact or who is to blame. In these types of cases, police are often quick to act first and think later. You should not face these charges alone, our experienced assault and battery lawyers in West Palm Beach can help.
---
Contact the Law Office of Roger P. Foley, P.A.
Contact us to schedule a 5 minute free consultation with our West Palm Beach Assault and Battery Defense Attorneys. Aggressively defending against Assault and Battery Charges in Florida can make all the difference. If you or a loved one has been arrested and charged with Assault and Battery, call our office today to schedule an appointment.