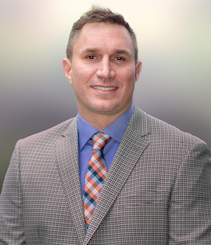 Roger P. Foley
Palm Beach County Christian Lawyer
"Not My will, but Yours be done." Luke 22:42.
Roger P. Foley was dealt many challenges as a child. He overcame the challenges despite not having the support of the traditional family unit. Hence, he developed a mindset that nobody was coming to the rescue; if you want to achieve anything go do it, figure it out. He understood early that the world is a tough place and it rarely offers gifts. Although this mindset helped to "get things done", he always felt a void. In the past, he struggled to put God first and was ignoring God's instructions:
Mathew 6:33 " But seek ye first the Kingdom of God and His righteousness, and all these things shall be added unto you."
Colossians 3:17 "And whatever you do, in word or deed, do everything in the name of the Lord Jesus, giving thanks to God the Father through him."
Proverbs 3:5-6 "Trust in the Lord with all your heart and lean not on your own understanding. In all your ways acknowledge him and he will make straight your paths."
Now, as a Christian man, Roger acknowledges that he is a mere man and without God he is nothing. He has no power, no strength, and no wisdom without God.
John 15:4-5 "Abide in me, and I in you. As the branch cannot bear fruit of itself, except it abide in the vine; no more can ye, except ye abide in me. I am the vine, ye are the branches: He that abideth in me, and I in him, the same bringeth forth much fruit: for without me ye can do nothing."
As a Christian lawyer, it is important that God be placed first so that he may guide and strengthen the attorney. With God, there is hope and with hope there is a passion to continue to achieve a desired result. Additionally, through His guidance the attorney must always be empathetic and sympathetic to the challenges faced by the client.
When you call, you will speak directly to Roger P. Foley. He will be your point of contact. It is important that he knows you, so that he can humanize you to the other side during the case. The better the communication between client and lawyer the more effective the advocacy.
As a Chritistian Lawyer that practices in the areas of Personal Injury and Criminal Defense, Roger P Foley believes "I can do all things through Christ who strengthens me." Philippians 4:13. Through Prayer and Preparation, the office of Roger P. Foley will give you the voice you deserve in your legal situation.
Mr. Foley continually demonstrates the strictest personal and professional ethics. He has a passion for problem solving and a desire to win. He provides legal representation to his clients based solely on their needs and objectives, never his own.
Quick Facts Bio
RP was born in Staten Island, New York.
Grew up in Central Islip, New York.
Graduated from Saint John the Baptist High School

Was a member Football and Track Teams

Attended The University Of Alabama

Was a member of the Alabama Crimson Tide Football Team

Graduated from the University of Alabama Birmingham

Areas of study: Criminology, Chemistry, English, Spanish and Military Science
Vice President Of Alpha Tau Omega Fraternity
Amateur Boxing Golden Glove Finalist
Invitation to represent USA Boxing National Team
Accepted Jesus Christ

Graduated From University of Miami School of Law

Florida Golden Gloves Super Heavyweight Bronze Medalist
Florida Golden Gloves Super Heavyweight Champion
Eastern Olympic Trials Participant- USA BOXING

Former Professional Associations and Memberships
National Association of Criminal Defense Lawyers
Florida Association of Criminal Defense Attorneys
Broward Association of Criminal Defense Attorneys
Broward County Bar Association
Dade County Bar Association
Palm Beach County Bar Association
Current member, NORML
Current member, National College of DUI Defense
Accolades in Law

Expertise.com Best Car Accident Lawyers in West Palm Beach 2022
Martindale- Hubbell Client Champion 2022 Award
Elite Lawyer Award in Personal Injury 2021 and 2022
America's Top 100 Personal Injury Lawyers 2021
Lawyer.com Top Attorney Award 2019, 2020, 2021, 2022
Avvo Client Choice Award 2010-2021
National Trial Lawyers Top 100 2014 and 2015
Super Lawyers Rising Stars 2012, 2013, 2014
Broward County Hat Trick Award (three not guilty verdicts) 2011
Florida Trend Magazine's Legal Elite 2010
Previous Jobs Not Including Legal Practice
Construction Laborer, Commercial Clamming, Landscaping (brick work), Hardware Store Associate, Auto Detailing, Environmental Fundraising and Community Outreach, Audio Visual Technician, Movie Theater Projector Operator, Bartender, Security, Jewelry Sales, and Pawn Shop Sales Assistant
---
The Law Office of Roger P. Foley has two main areas of focus: