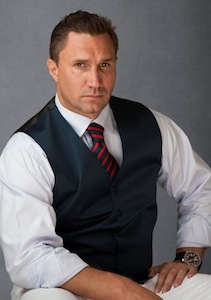 Roger P. Foley
Quick Facts
RP was born in Staten Island, New York.
Grew up in Central Islip, New York.
Graduated from Saint John the Baptist High School

Was a member Football and Track Teams

Attended The University Of Alabama

Was a member of the Alabama Crimson Tide Football Team

Graduated from the University of Alabama Birmingham

Areas of study: Criminology, Chemistry, English, Spanish and Military Science
Vice President Of Alpha Tau Omega Fraternity
Amateur Boxing Golden Glove Finalist

Invitation to represent USA Boxing National Team
Accepted Jesus Christ

Graduated From University of Miami School of Law

Florida Golden Gloves Super Heavyweight Bronze Medalist
Florida Golden Gloves Super Heavyweight Champion
Eastern Olympic Trials Participant- USA BOXING
Former Professional Associations and Memberships
National Association of Criminal Defense Lawyers
Florida Association of Criminal Defense Attorneys
Broward Association of Criminal Defense Attorneys
Broward County Bar Association
Dade County Bar Association
Palm Beach County Bar Association
Current member, NORML
Current member, National College of DUI Defense
Previous Jobs Not Including Legal Practice
Construction Laborer, Commercial Clamming, Landscaping (brick work), Hardware Store Associate, Auto Detailing, Environmental Fundraising and Community Outreach, Audio Visual Technician, UAB Movie Theatre Projector Operator, Bartender, Security, Jewelry Sales, and Pawn Shop Sales Assistant.
If you are looking for someone to fight your criminal court case then consider this man. Passion to do his best is what drives him to succeed.
West Palm Beach Criminal Lawyer Roger Foley will make every effort to successfully defend your criminal case, however he is selective in the cases he accepts. He will take the time necessary to explain the process to you during the initial consultation. Once hired, you are not going to receive a call from him weekly or monthly but rather he is going to work immediately for you by reviewing your discovery (all the information the government has against you), setting and taking depositions, acquiring additional evidence such as 911 and CAD reports and preparing appropriate motions. Upon completion of these items he will schedule a meeting with you to review your discovery, view any video or audiotapes, read transcripts from the depositions and explain his method of defense. At that meeting he will answer any additional questions you may have regarding the case and the defenses available.
The Law Office of Roger P. Foley is a criminal firm and its strength of lies in preparation, investigation, motion practice and trial presentation.
Mr. Foley is renowned because he continually demonstrates the strictest personal and professional ethics. He has a passion for problem solving and a desire to win. He provides legal representation to his clients based solely on their needs and objectives, never his own.
If you or someone you love has been arrested or accused of a crime, you need an experienced trial attorney like Roger P. Foley who will answer all of your questions honestly and who will defend you vigorously.
To schedule an initial consultation, please contact The Law Office of Roger P. Foley. Payment plans and credit cards are accepted.
Mr. Foley is also a member in good standing with the State Bar of Florida and urges you to check with their office if you have any questions about his ethical and professional standards.