Animal Related Crimes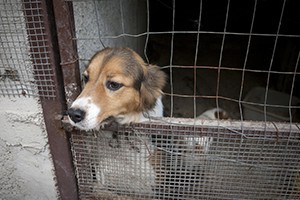 Have you been arrested for an animal crime in Palm Beach County, Florida?
Arrested in Jupiter, Florida For an Animal Related Crime? We can help! Criminal Charges regarding animals in Palm Beach Gardens? Let us help you! Locked up by police in Haverhill, Florida for animal crimes? We Defend!
Ranging from animal cruelty, neglect, and dog fighting, to out-of-season hunting and even illegal selling of deer or turkey meat, Animal Crimes in Florida are significant cases that typically require an aggressive defense.
Specific Animal Crime Statutes are found here:
Animal Crime Punishments
Prosecutors in the State of Florida, especially in Palm Beach County, take animal abuse charges very seriously and vigorously prosecute these types of cases. Animal crimes in Florida range from misdemeanors, punishable by up to one year in County Jail, to third degree felonies, punishable by up to five years in Florida State Prison. You should not face these charges alone.
Contact The Law Office of Roger P. Foley, P.A.
Contact us today to schedule a free 15 minute case strategy with our North Palm Beach Animal Cruelty Defense Attorneys. It is important that we get to know you as a client, but even more so as a person. Knowing you will help us do our job better. We need to hear your version of the story and any facts you remember. Information to a criminal defense attorney is very similar to bricks, if you give us enough, we can build a strong defense. Call today so we can get to work building your defense.