Arson and Criminal Mischief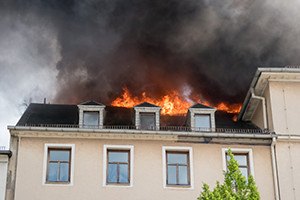 Arrested for Arson in Palm Beach County, Florida? We can help! Are you being investigated by the police or the fire chief for the criminal offense of Arson and/or Criminal Mischief in Boca Raton? We Don't Judge! Do you have pending charges for Arson in Delray Beach? We Defend!
Arson and Criminal Mischief are crimes of intentional property damage under Florida law that can carry with them hefty prison terms. Criminal Mischief in Florida is, simply put, the willful and unlawful damage of property, and Arson is the willful and unlawful damage of property with fire. A third crime that falls under the umbrella of Arson and Criminal Mischief is Burning to Defraud an Insurer (i.e. burning down a house in hopes of obtaining an insurance settlement).
Specific Arson and Criminal Mischief Statutes are found here:
---
Arson and Criminal Mischief Punishments
Each of these types of crimes, Arson, Criminal Mischief, and Burning to Defraud an Insurer, carries a serious penalty, and a defendant in Florida will face an aggressive prosecution. Many people do not realize that Florida's 10-20-Life law applies to the crime of Arson. That means that a person facing a first-degree felony arson charge could be serving a minimum of 10 or 20 years, and up to a maximum of 30 years or life. Prosecutors vigorously prosecute Arson and Criminal Mischief charges, as many Florida State Attorney's Offices have a specialized arson unit dedicated to prosecuting these crimes. You should not face these charges alone.
---
Contact the Law Office of Roger P. Foley, P.A.
Contact us today to schedule a 5 minute free consultation with our Palm Beach Gardens Arson and Criminal Mischief Defense Attorneys. These are serious crimes that have minimum mandatory sentences. If you or a loved one has been arrested and charged with Arson or Criminal Mischief, call our office today to schedule an appointment.