Pedestrian Accidents Lawyer in Palm Beach Gardens
Get the Maximum Compensation for Your Injuries with a Trusted Pedestrian Accident Lawyer in Palm Beach Gardens, Florida
Habla Espanol? Click Here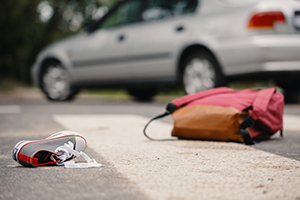 The Law Office of Roger P. Foley, your trusted Pedestrian Accident Lawyer representing victims in Palm Beach Gardens, Florida. At our firm, we pride ourselves on being a hardworking and customer service-oriented team. We believe in building strong relationships with our clients, so you will have direct contact with attorney Foley throughout the legal process. We understand the importance of your concerns and are dedicated to helping you acquire the best possible result. Our ultimate goal is to obtain acquire the most insurance money for your injuries, while you focus on your recovery. We invite you to call us today at (561) 746-7076 for a consultation.


What Are The Primary Reasons Responsible For Pedestrian Accidents In Palm Beach County?
Drivers failing to limit speeds when people are walking and/or running
Drivers that are under the influence
Distracted drivers
Drag racing or high-speed driving
Ignoring traffic laws
Vehicles that a delivering or picking up picking up passengers on the street or road
Reckless drivers that weave through traffic at high speed
Drivers that fail to stop as passengers are exiting or entering buses
Adverse weather conditions, such as driving too fast in the wet conditions
Crosswalks not functioning or lack of crossing guards where high there is numerous pedestrians
These common causes of pedestrian accidents in Palm Beach County can result in serious injuries or even fatalities. If you or a loved one has been involved in a pedestrian accident, contact the Law Office of Roger P. Foley at (561) 746-7076 to speak directly with an attorney who can provide the guidance and support you need during this difficult time.
What Is The Statute Of Limitations For Pedestrian Accidents In Florida?
The statute of limitations for personal injury claims in Florida is two (2) years from the date of the pedestrian accident. For wrongful death claims, the statute of limitations is also two (2) years from the date of the accident. It is important to file your claim within the specified time frame to preserve your legal rights and seek compensation for damages. Contacting a knowledgeable pedestrian accident lawyer, such as The Law Office of Roger P. Foley serving Palm Beach Gardens and Palm Beach County, can help you navigate the legal process and ensure your claim is filed in a timely manner.
---
How Do I Begin Filing A Pedestrian Accident Claim?
If you have been involved in a pedestrian accident in Palm Beach Gardens, it is important to establish the driver's negligence as the cause of the accident to initiate a successful claim for financial compensation. In Florida, the injured party must prove liability to receive compensation for their injuries. Unlike Nepal, where the driver is always assumed to be at fault in a pedestrian accident, the claimant in Palm Beach Gardens must establish the driver's negligence caused the accident. If a member of your family is in a pedestrian accident and succumbs to their injuries, you can file a wrongful death claim requesting compensation. It is important to seek the guidance of an attorney who can help you navigate the legal process and maximize your chances of receiving the financial compensation you deserve. Don't hesitate, call the Law Office of Roger P. Foley serving Palm Beach Gardens at (561) 746-7076 to speak with an attorney today.
---
How Can Negligence Be Proven In A Vehicle Versus Pedestrian Accident Case?
In an automobile versus pedestrian accident case, negligence can be proven in a civil lawsuit by establishing three key factors:
The driver had a duty of care towards the pedestrian, such as adhering to the posted speed limit or obeying traffic signals.
The driver failed to exercise reasonable caution and care, for example by driving recklessly or distractedly thereby breaching their duty of care.
The driver's breach of duty caused the pedestrian's injuries, meaning the injuries were a direct result of the driver's actions or inaction.
To succeed in a pedestrian versus car accident case, the plaintiff must prove negligence by a preponderance of the evidence, meaning that the evidence must show that it is more likely than not that the driver was negligent. By meeting these three criteria, the plaintiff can establish the driver's liability and recover damages for their injuries. It is important to seek the guidance of an hard working pedestrian accident lawyer who can help gather the necessary evidence and build a strong case to prove negligence and win maximum compensation.
---
How Do I Pay For My Medical Bills, If I Am Pedestrian That Gets Hit By A Car?
If you are hit by a car and sustain injuries, you may be able to seek financial compensation for your medical bills and other damages by proving the driver's negligence in a civil lawsuit. Once negligence is established, you can seek $10,000 medical payment and lost wages from the driver's Personal Injury Protection policy (PIP). If your medical bills exceed this amount, bodily injury coverage may apply, providing additional compensation for your medical bills, loss of employment, and pain and suffering.
It is important to seek medical attention immediately after an accident, even if you are worried about the cost. In Florida, all drivers are required to carry PIP insurance, which covers medical bills resulting from a car accident. If the negligent driver's insurance does not cover all of your medical bills, you may be able to rely on your uninsured motorist coverage or health insurance to pay the remaining balance. If you do not have health insurance, hospitals may be able to waive your fees under indigent care. It is recommended to contact an highly rated attorney immediately after a pedestrian versus car accident to help navigate the legal process and ensure you receive the compensation you deserve.
---
What Are Some Tips For Pedestrians To Avoid Car Accidents?
Pedestrians can take certain precautions to avoid car accidents, including:
Be cautious and assume drivers are not focused on the road
Always use the pedestrian crosswalks and visually check both left and right before crossing the street, and cross at the end of the street.
Don't assume that vehicles will see you, even if you have the right of way because doing so can lead to life threatening injuries.
Wear reflective clothing or bright colored clothing, especially in low-light conditions.
Be knowledgeable of your surroundings
Being careful when entering or exiting your vehicle
By taking these precautions, pedestrians can increase their safety and reduce the risk of being involved in a car accident. It is also important to remain vigilant and aware of one's surroundings at all times while walking near or across roadways.
---
Common Questions And Answers For A Pedestrian Injury Caused By A Car Or Truck Accident In Palm Beach Gardens:
Should I Hire An Pedestrian Accident Lawyer, If I Was Walking And Was Hit By A Car In Palm Beach Gardens?
Yes. 100 % of the time. Of course, you are not required to retain an attorney if you are a pedestrian struck by a car, however, statistics demonstrate that retaining a lawyer can greatly enhance the amount of money recovered in an insurance claim or trial. A personal injury attorney can use their legal knowledge to maximize your compensation, while also navigating the legal process on your behalf. Insurance companies often deny responsibility or provide low settlement amounts to victims without legal advocacy. The Insurance Research Council performed a study, and it was determined that personal injury victims that had an attorney advocating for them received more than three times more in negotiated settlements. By hiring an personal injury attorney, you can level the playing field and ensure that your rights are protected.
If I Was A Pedestrian And Was The Victim Of A Negligent Driver In Florida, How Can I Receive Compensation For My Injuries?
In order to receive compensation for injuries sustained in a pedestrian accident, you will need to prove liability on behalf of the driver or another party. Damages that can be sought may include medical expenses, lost income, pain and suffering, mental distress, loss of consortium, and funeral costs in the event of a pedestrian accident resulting in death.
In some cases, punitive damages may also be awarded if the driver acted with malicious intent or gross negligence. It is important to consult with a personal injury attorney who can help you navigate the legal process and ensure that your rights are protected.
What Happens If I Am Partially Responsible For My Pedestrian Versus Car Accident In Florida?
Even if you are partially at fault for a pedestrian accident in Florida, you may still be entitled to compensation if you can show that the driver was also responsible. Florida law uses a modified comparative negligence system, as outlined in Florida Statute 768.81. Under this system, the amount of compensation you receive will be reduced based on your percentage of fault in the accident. For example, if a pedestrian jogging outside of a crosswalk is found to be 45% at fault for an accident, their compensation will be reduced by 45%. So, if their injuries are valued at $100,000, they would receive $55,000 ($100,000 minus 45%). It is important to consult with a knowledgeable personal injury attorney who can help you understand your rights and navigate the legal process to ensure you receive the compensation you deserve.
How Much Money Does It Cost To Hire A Personal Injury Lawyer To Represent Me If I Was A Pedestrian Run Over By A Negligent Driver?
In Florida, personal injury lawyers who handle pedestrian accidents work on a contingency fee basis. This means that you will not have to pay anything unless our attorneys get you paid. We receive a percentage of your settlement proceeds. The contingency fee system is designed to ensure that everyone has access to legal representation, regardless of their financial situation.
Who Will Pay The Medical Bills Of A Pedestrian Accident Victim In Florida?
If the pedestrian has an auto insurance policy, then they have a PIP policy that will pay up to $10,000 in medical treatment
If you live with family and they have PIP insurance policy, it will cover you
If neither applies, you look at the auto policy of the vehicle owner or negligent driver for bodily injury insurance
If the negligent person(s) doesn't have bodily injury coverage or it's not a sufficient amount then you look at your own uninsured motorist coverage
Generally, if the above is not available, the personal injury lawyer will be unable to assist you. * There are exceptions
If UM coverage is not available, you look at your health insurance to pay for medical treatment
No private medical insurance, you use Medicaid, Medicare or apply for indigent care with the hospital
It's important to note that if you are the victim of a pedestrian accident, you should seek medical services and then call an attorney who can help you navigate the complex process of obtaining compensation for your injuries.
How Long Should A Injured Pedestrian Expect to Wait To Be Financially Compensated For His/her Injuries?
Settlement time for pedestrian accidents is determined by the amount of insurance coverage, the extent of injury, and the percentage of fault assigned to each party involved in the accident. Therefore, it is difficult to say because each case is different.
Example 1: If the insured is clearly negligent, and the injury significant the insurance company may pay out quickly.
Example 2: If there is a possibility that the pedestrian is partially to blame, then it will likely take longer to come to a settlement as the insurance company understands that if they can prove that pedestrian was 50% at fault, they will not need to pay anything. Agreeing to a percentage number of fault, can be time consuming as the injured person's attorney must work to acquire the maximum amount of money to cover their client's injury. The lawyer will advocate for a lower number while the insurance company will claim a higher percentage of fault.
Example 3: If the injury requires physical therapy and pain management prior to making a decision regarding surgery, the demand and settlement can be lengthy.
How Is The Definition Of "Tort Threshold" And How Does It Affect Personal Injury Cases In Florida?
Tort Threshold refers to the requirement for a victim to have a permanent injury in order to receive non-economic damages, such as pain and suffering. Florida statute 627.737(2) details that the injury must be permanent. Insurance companies may challenge the permanence of an injury, but the victim can argue that through medical experts.
How Do I Receive The Most Money For My Injuries In A Personal Injury Case?
Photographs of the accident location and injuries sustained
Serious Injuries often require an ambulance ride from the scene of the accident
Undergoing surgery for injuries
Following the medical treatment plan
Required future medical treatment for the injuries sustained.
Avoiding social media activity during the case.
Refusing to rush into accepting a settlement offer from the insurance company.
The at-fault driver receiving a traffic ticket, which may help in negotiating a settlement offer.
Where Are The Common Locations For Pedestrian Accidents In Palm Beach County?
Pedestrian accidents can occur in various places, but some of the common areas where pedestrian accidents happen in Palm Beach County are:
Clubs, Restaurants, Outside Community Activities
Street Shoulder where there are no sidewalks
Large parking lots such as Palm Beach Gardens Mall
Crosswalks, where pedestrians should be cautious even if they have the right of way
Busy street or Roads where pedestrians may jaywalk rather than crossing in pedestrian cross walk.
Interstate crossings, which are prohibited and can be dangerous.
See Palm Beach MPO Pedestrian and Bicycle Safety Study
What Are Some Examples Of Pedestrian Accidents In Palm Beach Gardens?
Here are two examples of pedestrian accidents that took place in the West Palm Beach area:
Example 1: A pedestrian was crossing Florida A1A and PGA Blvd in a crosswalk when a driver of a silver Genesis accelerated to 60 mph, exceeding the speed limit of 40 mph, to make the traffic light without stopping. The Genesis driver failed to stop and hit the pedestrian, resulting in catastrophic injuries including 7 broken bones, a head injury, and a collapsed lung. The driver breached his duty of care to obey traffic laws and his failure to adhere to the laws caused the injuries to the pedestrian.
Example 2: A couple parked their car at Publix at Gardens Towne Square and were walking through the parking lot when a car suddenly reversed, hitting the female. She laid on the ground with injuries to her right hip and elbow. The driver's duty of care was to exercise caution while reversing in a parking lot, where pedestrians are commonly walking. However, the driver failed to look in the rearview mirror and back up slowly, breaching his duty of care and causing serious injury to the woman.
These examples demonstrate the importance of drivers being aware of their surroundings and exercising reasonable care to prevent pedestrian accidents in Palm Beach Gardens.
---
Florida Law On Pedestrian Intoxication And Fault In Accidents
According to Florida Statute 768.36, if an intoxicated pedestrian is found to be more than fifty percent (50%) at fault for an accident, their case may not be successful. It is important for pedestrians to exercise caution and not engage in behavior that may put them or others at risk while on the road.
---
Pedestrian Safety In Palm Beach Gardens
In the event that a pedestrian is hit by an uninsured or underinsured driver in Palm Beach Gardens, seeking compensation may be possible through their own insurance company. This can be done if the pedestrian victim has uninsured motorist coverage. It is crucial to Contact a Pedestrian Accident Attorney representing those injured in Palm Beach Gardens.
---
Car And Pedestrian Accidents Statistics In Palm Beach Gardens
According to the Florida Highway Safety and Motor Vehicle Administration (FLHSMV), the number of vehicle accidents in Florida between January and August 2023 totaled 255,177, with 2,015 fatalities. Pedestrian accidents were also a major concern, with a total of 6,299 reported incidents and 469 fatalities through August 2023. In the period from January 1, 2023 to August 31, 2023, there were already 469 pedestrian fatalities, indicating that pedestrian accidents are common in Florida.
When pedestrian accidents happen, they are often catastrophic. While Florida law requires all motorists to purchase at least $10,000 in insurance to cover car crash injuries, this amount is often insufficient to cover the damages.
In such cases, it is advisable to seek the assistance of a personal injury lawyer who can help victims to identify the negligent party's bodily injury coverage or the victim's uninsured motorist coverage to obtain the maximum financial compensation. It is important to note that seeking legal help as soon as possible is crucial in pedestrian accidents, as evidence can disappear quickly, and the time to file a claim is limited by the statute of limitations.
---
How Can Advancements In Automotive Technology Improve Pedestrian Safety?
Automotive technology has come a long way in improving pedestrian safety by introducing various safety features amongst various car manufactures. Some great features that reduce accident are:
Adaptive cruise control that maintains a safe distance between cars and automatically decreases speed to maintain distance
Back up cameras automatically brake if the vehicle senses an object in its path
Lane assist to warn the driver of vehicles in their blind spot
These features and others can help keep the roads safer for all.
---
Recovery Options for Pedestrians Deemed at Fault in Accidents
In accidents involving pedestrians, the driver may argue that the pedestrian was to blame for the accident, by not using the crosswalk or failure to yield the right of way. The driver may also claim that they did not see the pedestrian because they were crossing the street at night absolving themselves of liability. However, even if the pedestrian is found to be comparatively negligent, they may still be able to seek compensation for their injuries. A personal injury attorney can fight to reduce the percentage of fault assigned to the pedestrian and seek the maximum amount of compensation from the insurance company or other liable parties.
---
Get in Touch with our Pedestrian Accident Attorneys Providing Legal Service To Palm Beach Gardens
Being involved in a pedestrian accident can be a traumatic and stressful experience. At the Law Office of Roger P. Foley, we understand the challenges you may face and we provide legal services to accident victims. Our legal team is dedicated to assisting you in filing your demand for compensation related to your injuries We believe that you deserve justice, and we are committed to ensuring that your rights are protected.
We know that there are many law firms and we appreciate you choosing ours. We will ensure that you are treated fairly and receive the maximum compensation possible. Our goal is to alleviate your stress and worry during this difficult time.
At the Law Office of Roger P. Foley, we have received numerous awards for our legal knowledge and expertise:

However, the most important award is what our clients say, read our reviews
We understand that every case is unique, and we will personally oversee your case to ensure that it receives the personal attention it deserves. You can always speak directly with Attorney Roger P. Foley, who is dedicated to helping you through this difficult time. Please don't hesitate to call us at (561) 746-7076 .
---