Weapons Offenses Lawyer In West Palm Beach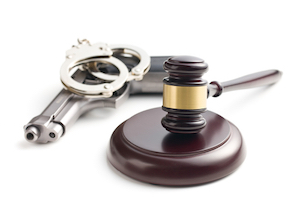 Charged with a Weapons Offense? The Law Offices of Roger P. Foley handles all weapon charges in Boca Raton, West Palm Beach, Boynton Beach and Jupiter Areas. The Law Offices of Roger P. Foley is a South Florida and Treasure Coast Law Firm dedicated to defending those charged with weapon offenses.
While there are many offenses, The Law Offices of Roger P. Foley believes that the most common offenses are:
Carrying a concealed weapon;
Carrying a concealed firearm;
Brandishing of a firearm;
Possession of a firearm by a convicted felon.
Weapons offenses are serious charges in and of themselves. Many weapon charges are serious crimes and are felonies. A weapons offense will be charged not just for firearms, but for knives, brass knuckles and martial arts weapons as well. A person can be charged with a weapons offense for a variety of reasons, ranging from improperly exhibiting or brandishing a weapon to discharging a firearm in public. Some weapons carry automatic restrictions, and simple violations of such may constitute a crime. Carrying a concealed weapon, for example, is considered a third-degree felony with a $5,000 fine and up to five years in state prison. If you have been charged with a weapons offense you will need a qualified Palm Beach County Criminal Defense Attorney to help you fight the charges in court.
Common weapon violations include:
Brandishing a firearm or other weapon;
Assault with a Deadly Weapon;
Aggravated Battery with a Deadly Weapon;
Carrying a concealed weapon;
Illegal possession of a weapon;
Juvenile weapons offenses;
Manufacturing weapons;
Selling or delivering firearms;
Using a weapon while under the influence of alcohol or drugs;
Use of a weapon in public.
When weapons charges become felonies due to the nature and severity of the crime, the penalties can be quite harsh. Longer prison sentences and larger fines are associated with these charges. Any crime committed with a weapon results in an automatic increase in sentencing when convicted. Under Florida's 10-20-Life law, if you brandished or discharged a weapon while committing a crime, you may face a mandatory minimum sentence of 10 or 20 years.
If you are charged with a weapons offense, contact The Law Offices of Roger P. Foley immediately. Our legal team will focus on developing a strong defense strategy for your case and examine the evidence from all angles. We will aggressively defend your rights by investigating all aspects of your case, including whether the evidence against you was legally obtained or whether your Fourth Amendment Rights were violated by an unlawful search. We will strive to create a compelling defense based upon such factors as: the reason for the use of the weapon, whether the weapon was inoperable or loaded, and whether you knew the weapon was in your possession.
When facing weapon charges, you need a competent and aggressive criminal defense lawyer who has the experience to present a strong defense on your behalf. We have successfully defended numerous clients against such types of charges and we will work diligently on your behalf to bring a well-developed defense against the prosecution's case.
For the Florida Statute chapter regarding weapons offenses, see §790, Fla. Stat. (2021).
Contact a Palm Beach County Weapons Offense Defense Lawyer at The Law Offices of Roger P. Foley when facing charges for a weapons violation in Boca Raton, West Palm Beach and Boynton Beach.