Violent Crimes Lawyer in West Palm Beach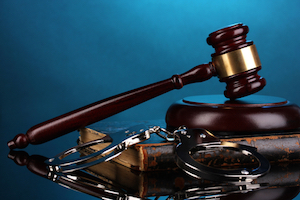 Are you facing a felony charge? The Law Offices of Roger P. Foley, P.A., handles all violent crimes in the Palm Beach area, including but not limited to Boca Raton, Boynton Beach, West Palm Beach and Jupiter.
Violent crimes are among the most serious crimes in Florida. If you are charged with a violent criminal offense, you will face aggressive prosecution and harsh penalties in Palm Beach County. Violent crimes range from acts where violence was the sole objective, such as murder, to acts in which violence was used to commit another crime, such as robbery.
Some of the most common violent crimes in South Florida and Palm Beach County are:
Assault - The crime of assault in Palm Beach County simply means that you allegedly threatened to do harm to another person.
Assault & Battery - The crime of assault and battery in Palm Beach County generally means that you allegedly said you were going to touch or strike another against their will and that you allegedly committed the crime of battery by touching or striking them against their will or permission.
Aggravated Assault - The crime of aggravated assault in Palm Beach County is when you are in possession of an object that may be construed as a weapon while allegedly threatening to do harm to another person. For example, you have a knife in your hand and you threaten to stab someone then you will be charged with aggravated assault. If you are in a car and threaten to run someone over or make a move that could be conceived as a threatening action.
Armed Robbery - The crime of armed robbery in Palm Beach County is when you take something from an individual while it is in their possession and you have a weapon. The weapon can be a stick, a knife or another object that could be construed as a weapon. If you were in possession of a firearm while taking something from the individual's person then you would be charged with Armed Robbery with a Firearm, a first-degree felony.
Other common violent crimes in West Palm Beach, Florida, include: Child Abuse, Kidnapping, Manslaughter, Murder and Rape.
Violent crimes are felony offenses. A conviction for a violent crime could easily land you in prison. Losing your freedom and suffering the effects of prison will impact the rest of your life. Additionally, a conviction will give you a permanent felony record, which will severely limit future employment opportunities and may even affect your ability to find a home. Many violent crimes are not eligible for sealing or expungement unless they are completely dismissed.
Although many violent crime charges arise from serious incidents, even the simple act of throwing your keys at another person in the heat of the moment can result in a felony charge. The firm understands that facing hard time for something that simple is not acceptable. Whether you are charged with a violent crime that arose during a bar fight or are charged with first-degree murder, our team will do everything possible to defend your rights and fight to win.
---
Defending You
Our firm works hard to defend you against any charges as early in the case as possible. Our goal is to reduce or eliminate violent crimes charges by utilizing pretrial motions, deposing witnesses, hiring investigators, reviewing all angles and working with the prosecution to convince them to reconsider the charges by discussing the weakness of their case. Although it is ideal to have the charges against you reduced or eliminated without a need for trial, we are ready to present your case in front of the jury and defend your rights in the strongest terms possible. Should your case ultimately require a trial, our experience, knowledge and command of the rules of criminal procedure and evidence will serve to protect you.
Due to the severity of these types of crimes, seeking a knowledgeable and experienced Palm Beach County Criminal Defense Attorney as soon as possible is crucial to the outcome of your case. Building a strong defense against violent crime charges requires resources, dedication and experience on the part of an attorney. Taking immediate action by contacting The Law Offices of Roger P. Foley will ensure that you obtain the type of legal defense you need for such serious charges. We have the expertise to aggressively fight to protect your rights and we will not back down.
If you are facing a violent crime charge in Boca Raton, West Palm Beach, Boynton Beach, or any other area of Palm Beach County, immediately contact The Law Offices of Roger P. Foley, a Palm Beach County Violent Crime Defense Attorney.