Traffic Offenses / Traffic Crimes in Palm Beach County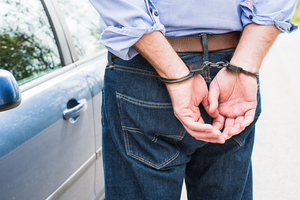 ---
Types of Traffic Criminal Offenses
Although most of us consider traffic tickets to be merely a nuisance, when they are written for more serious traffic offenses, they can seriously impact your life. The more serious Traffic Criminal Offenses in West Palm Beach, Florida, are misdemeanor offenses and can result in jail, probation, fines, loss of drivers license, community service, and court fees. These more serious traffic criminal offenses are often referred to as Traffic Criminal Cases. Included below are some of the more common Traffic Criminal offenses in Palm Beach and require your appearance in a criminal court:
Driving Under The influence;
Driving with a Suspended License with Knowledge;
Reckless Driving;
Drag Racing;
Leaving the Scene of an accident;
Hit and Run;
Improper tag;
Failure to register vehicle.