Traffic Offenses / Traffic Crimes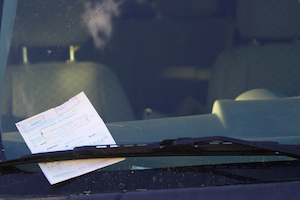 Court Costs and/or fines, if any, are additional and are paid directly to the clerk of court. The fee paid to this law firm is for legal services only.
Types of Traffic Offenses
Traffic Criminal Offenses
Although most of us consider traffic tickets to be merely a nuisance, when they are written for more serious traffic offenses, they can seriously impact your life. The more serious Traffic Criminal Offenses in West Palm Beach, Florida, are misdemeanor offenses and can result in jail, probation, fines, loss of drivers license, community service, and court fees. These more serious traffic criminal offenses are often referred to as TC's. Included below are some of the more common Traffic Criminal offenses in Palm Beach and require your appearance in a criminal court:
Driving Under The influence;
Driving with a Suspended License with Knowledge;
Reckless Driving;
Drag Racing;
Leaving the Scene of an accident;
Hit and Run;
Improper tag;
Failure to register vehicle.
Traffic Infractions
Traffic Infractions are non-criminal. They are what most people think of when they think of a traffic ticket. Regular Traffic Infractions are called TI's and they include but are not limited to:
Driving with expired registration (less than 4 months from expiration date);
Driving with an expired license (less than 4 months from expiration date);
Failure to yield to emergency vehicle;
Failure to yield right-of-way;
Failure to have liability insurance;
Speeding in a construction zone;
Speeding in a school zone;
Passing a stopped school bus;
Running a red light;
Running a stop sign;
Speeding tickets (less than 30mph over the limit).
* Note that speeding tickets of 30 mph or more over the limit are Traffic Criminal offenses (TC's) and require court appearance because they are misdemeanors. They also cost much more to defend than a regular traffic infraction.
For the Florida Statute chapter regarding traffic violations, see §316, Fla. Stat. (2009).
The traffic laws in West Palm Beach require that Traffic Infractions be counted against your driving record, resulting in points. Too many points are not a good thing. Accumulating too many points on your driver's license can result in a suspended license, even if the individual infractions were not that serious. It is therefore important to review your traffic violation with a qualified Palm Beach County Defense Attorney who can determine the impact your ticket will have on your license.
If your license is suspended, you could face difficulty getting to work, traveling to school or transporting dependent family members and loved ones. The chances of your auto insurance premiums increasing also goes up when you receive a traffic ticket, especially traffic tickets of a more serious nature. For more serious traffic violations, such as hit and run or reckless driving, you could be facing stiff fines and even possible jail time in addition to a suspended license.
Why not Just Pay the Ticket?
If you simply pay the ticket, you are basically pleading guilty to the charge. This will result in points on your license, increased insurance premiums and other factors that could cause problems in your life. With the help of an experienced attorney, you could avoid these penalties.
Understanding the Consequences
Although most people do not take traffic tickets as seriously as they should, having a committed and knowledgeable traffic ticket lawyer from The Law Offices of Roger P. Foley to evaluate the situation is the wisest thing to do. With an experienced attorney handling your traffic ticket, the likelihood of having the violation dismissed will significantly increase.
Here's What You Need to Do
Fax the ticket to our office, including your name, address and telephone number;
The fax number is (561) 766-2049;
Upon receiving the fax, we will call you and we will quote you the price;
Our standard fee is $125 for most traffic infractions (TIs) if we receive the fax within 21 days of the issuing date;
If we receive the fax within 21-40 days of the issuing date, the price is $175;
Contact us for the price if it is more than 40 days from the issuing date;
For more serious situations, we may charge more. Please give us a call if you have any questions.
Have you been ticketed for a traffic violation in the Boca Raton, West Palm Beach, Boynton Beach, or Jupiter areas? Contact Palm Beach County Traffic Ticket Lawyer, Roger P. Foley.