Internet and Computer Crimes West Palm Beach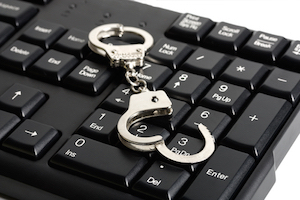 The internet has become a tool for many people, with uses ranging from research to communication to paying bills. Because the internet is so widely used by people of all ages and all social and economic standings, it has also become a stage for a wide variety of criminal acts. Some of the crimes that occur over the internet are:
Illegal downloading;
Illegal media distribution;
Identity theft;
Credit card fraud;
Illegal pornography;
Child pornography;
Crimes involving children.
In many cases, these crimes are investigated over a period of time by authorities in order to obtain as much evidence against you as possible with the intention of procuring a conviction. If you have been charged with an internet crime, you should contact legal representation immediately. Even if you suspect that you are being investigated by authorities for an internet crime, a West Palm Beach Computer Crime Lawyer can assist you in understanding the allegations or suspicions and invoking your rights. Obtaining immediate help in this area may help you avoid an arrest and/or conviction.
---
Legal Help for Internet Crimes in the Boca Raton, West Palm Beach & Boynton Beach Areas
Internet crime is taken very seriously and any charges are going to be prosecuted aggressively. An Internet Crimes Defense Lawyer can fully assess the situation and guide you on what actions to take. It could be that there are innocent circumstances that are misunderstood. Whatever the circumstances are, we will pursue any legal avenue that could be utilized to get your charges reduced or dropped altogether. Protecting your rights and protecting your best interest is our top priority.
If you have been charged with an internet crime, or if you suspect you are under investigation for an internet crime in the Boca Raton, West Palm Beach, and Boynton Beach areas, contact a West Palm Beach Computer Crime Lawyer immediately.