Murder and Manslaughter
Have You Been Arrested for Murder or Manslaughter in Palm Beach County?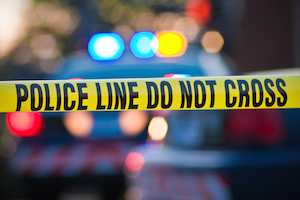 One of the most serious felony charges an individual can face is murder. Murder is a premeditated act where the life of another person is taken intentionally.
Similar to murder, manslaughter involves taking the life of another person and can be further categorized as voluntary manslaughter or involuntary manslaughter. The difference primarily lies in whether or not the killing of another was completely unintentional or if it was an act of self-defense. Manslaughter can also be charged when it is caused by neglect, as in vehicular manslaughter. An example of that would be an individual being killed due to a drunk driver.
If you are arrested and charged with killing another human being, a Palm Beach County Criminal Defense Attorney can be called upon to interpret the charges and the laws that relate to them. Cases involving murder and manslaughter charges can be complex and very involved, so it's important that you hire a lawyer who is not afraid to delve headfirst into building a solid defense.
---
Interpreting and Defending Murder & Manslaughter in Boca Raton, West Palm Beach & Boynton Beach
Because there is so much at stake in these types of cases, investigators and prosecuting attorneys will be aggressive. Your lawyer will have to be equally aggressive, if not more so. Once your attorney understands the circumstances of the charges you face, he will strategize the most effective defense possible to avoid conviction by having the charges reduced or dismissed or by negotiating a lesser sentence if conviction cannot be avoided. You need an attorney who will explore any and all resources possible to find favorable evidence, witnesses and expert testimony that might help prove your innocence.
For the Florida Statute chapter regarding murder, see §782, Fla. Stat. (2021).
If you have been charged with murder, manslaughter or homicide in Boca Raton, West Palm Beach or Boynton Beach, obtain effective legal representation by contacting a Palm Beach County Murder Defense Attorney today at The Law Offices of Roger P. Foley.