Expunge and Seal Records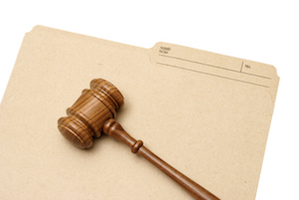 Am I Eligible?
Thousands of individuals are arrested in South Florida each week. If you fight the case and are successful, then you may be eligible for a Sealing or Expungement of your criminal records.
When a criminal case is completed in the courtroom, most Defendants think that their record is automatically sealed or expunged. This is not true. Whether it's a juvenile case or an adult case, nothing happens automatically to remove your record from the public view. Note: Juvenile cases will be automatically removed from your record at age 24 or 26, depending on the crime. The problem begins because most people are either attending college or starting a new career during this time and their juvenile record can have a devastating impact on their pursuits.
Have you tried renting a nice apartment with a criminal record? It is very difficult. How about applying for a job with a reputable company or with a governmental agency? The likelihood that you attain the job of your dreams with an outstanding criminal record is minimal. Accordingly, you want to pursue an Expungement or Sealing of your record.
Don't let the past come back to haunt you; consult with The Law Offices of Roger P. Foley to begin the expungement process.
Expungement Lawyer serving Boca Raton, West Palm Beach, Boynton Beach and all of South Florida.
For the Florida Statute regarding record expunction, see §943.0585, Fla. Stat.
For the Florida Statute regarding record sealing, see §943.059, Fla. Stat.
---
Questions and Answers About Sealing and Expungement of Records
What is the Difference Between a Sealed Record and a Record That has Been Expunged?
A record that has been sealed can be seen by approximately 30 % of the population; law enforcement, governmental agencies, Federal institutions, etc. An expunged record is completely destroyed, although if not done properly the record may still be visible. Once the record is destroyed, no one will ever be able to access it.
---
How Much Does it Cost and What is the Procedure?
The fees include a $1,750 retainer, plus a $75 FDLE application fee. The services you will receive include:
Supplying you with the necessary paperwork to get your fingerprints taken at a local police station.
Documents prepared and filed with the State Attorney's Office in the County of your arrest.
A Petition prepared and sent to the FDLE in Tallahassee requesting that the record be expunged or sealed (depending upon the circumstances).
Upon receipt of certificate of eligibility from the FDLE, Mr. Foley's office will file a Motion on your behalf, set the matter for hearing and argue it before the judge, if necessary.
If the judge approves your Motion, an Order will be signed and forwarded to the Clerk of Court. They will request a small fee from you and your record will either be sealed or expunged. The Clerk's office will then give certified copies of the approved Motion to any law enforcement agencies, or individualized companies that downloaded your information notifying them that the record is now Sealed or Expunged under the law.
---
How Long Does the Process Take?
The entire sealing and/or expungement process takes anywhere from four (4) to seven (7) months. The Law Offices of Roger P. Foley generates all of the required documentation within 7 days of being retained, (assuming you provide a certified copy of the disposition), and within 30 days if we acquire the certified documentation.
---
Why Does it Take 4-7 Months to Complete if Your Office Prepares the Paperwork Within 30 Days?
The documentation is first forwarded to the state attorney's office and usually takes three (3) weeks to three (3) months to be returned to our office. Once received, the Petition to Seal Or Expunge is forwarded to FDLE and they take 3-4 months to return the certificate of eligibility to our office.
---
Are There any Offenses That CANNOT be Sealed or Expunged?
According to Florida law, there are specific charges that cannot be sealed or expunged, regardless of whether adjudication was withheld. If you received probation for any of the below charges, your case cannot be sealed or expunged. The following offenses cannot be expunged or sealed if you plead nolo contendere (No contest) or guilty, regardless of whether the court withheld adjudication:
Arson;
Aggravated Assault;
Aggravated Battery;
Illegal use of explosives;
Child abuse or Aggravated Child Abuse;
Abuse of an elderly person or disabled adult, or aggravated abuse of an elderly person or disabled adult;
Aircraft piracy;
Kidnapping;
Homicide;
Manslaughter;
Sexual Battery;
Robbery;
Carjacking;
Lewd, lascivious, or indecent assault or act upon or in the presence of a child under the age of 16 years;
Sexual activity with a child, who is 12 years of age or older but less than 18 years of age, by or at solicitation of a person in familial or custodial authority;
Burglary of a dwelling;
Stalking and Aggravated Stalking;
Act of Domestic Violence as defined in s. 741.28;
Home-invasion Robbery;
Act of Terrorism as defined by s. 775.30;
Manufacturing any substances in violation of chapter 893;
Attempting or conspiring to commit any of the above crimes;
Sexual misconduct with developmentally disabled person and related offenses;
Sexual misconduct with mental health patient and related offenses;
Luring or enticing a child;
Sexual Battery and related offenses;
Procuring person under 18 for prostitution;
Lewd or lascivious offenses committed upon or in the presence of persons less than 16 years of age;
Voyeurism;
Florida Communication Fraud Act;
(Scheme to Defraud or Organized Fraud, as used in s.817.034, F.S.);
Lewd or lascivious offense upon or in presence of elderly person or disabled person;
Sexual performance by a child;
Offenses by Public Officers and Employees;
Showing, selling, etc., obscene literature to minor;
Computer pornography;
Selling or buying of minors;
Trafficking in controlled substances;
Sexual misconduct with mentally deficient or mentally ill defendant and related offenses;
A violation of any offense that qualifies for registration as a sexual predator under s.775.21, or for registration as a sexual offender under s.943.0435.
The only way to have the above cases expunged is if:
The state attorney declined to file on the case (No Information);
The case was nolle prosequi by the state (dismissed);
or

You were acquitted of the charges at trial, meaning that you were found not guilty by a jury of your peers.
If you have been charged with any of the charges listed above and do not fit into options 1, 2 or 3, unfortunately your case cannot be sealed or expunged.
Contact a West Palm Beach Criminal Record Expungment Attorney at our firm to learn more about expunging or sealing your criminal record in Boca Raton, West Palm Beach, Boynton Beach or any other South Florida Area.
Copyright 2013