Fleeing and Eluding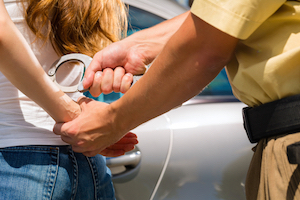 Fleeing and Eluding crimes in Florida are serious crimes involving running or hiding from law enforcement. There are several different variations of fleeing and eluding in the State of Florida.
Specific Fleeing and Eluding Crimes and explanations are found here:
Fleeing and Eluding Punishments
Fleeing and Eluding charges in Florida are serious crimes that are typically felonies with potential prison sentences of up to 15 years in prison, depending on the specific charges and facts of the case. In addition, a person who is convicted of a fleeing and eluding charge in Florida will be facing a license suspension and a vehicle forfeiture. If you are being investigated for or charged with Fleeing and Eluding in Florida, you need experienced legal representation.
Contact the Law Office of Roger P. Foley, P.A.
Call today to schedule a free 15 minute case strategy with our Palm Beach Fleeing and Eluding Defense Attorneys.