White Collar / Economic Crimes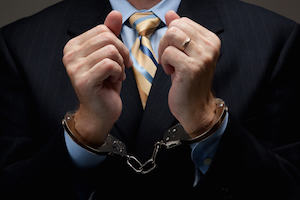 Charged Eith a White Collar Crime in the Boca Raton, West Palm Beach or Boynton Beach Area?
White collar crimes are typically related to business activities and generally revolve around an alleged dishonest act. Many who are charged with white collar crimes have made calculated decisions in order to deceive. However, you can be charged with a white collar offense in Florida even if you did not know your actions were illegal. White collar crimes are considered by their very nature to be crimes of dishonesty, which may have very serious consequences such as: the loss of professional licenses, adverse effects on employment, the loss of college scholarships and humiliation, in addition to the possible criminal consequences of jail time, fines, probation and driver's license suspension.
If you have been arrested and charged with a white collar crime in the Palm Beach County area, it is vital that you hire a West Palm Beach White Collar Crime Lawyer who is familiar with such offenses. A Palm Beach County Criminal Defense Attorney from The Law Offices of Roger P. Foley can assist clients facing any of the following types of financial or white collar crimes:
Fraud;
Bank fraud;
Mortgage fraud;
Credit card fraud;
Internet crimes;
Insurance fraud;
Embezzlement;
Identity theft;
Investment fraud;
Tax fraud;
Wire fraud;
Mail fraud.
Such cases frequently involve federal charges and the penalties in federal court often exceed those in the state criminal court system. If convicted, you may spend several years in federal prison, be required to pay restitution and be labeled a "convicted felon."
Our firm understands the serious and potentially long lasting consequences that may result from an arrest for a white collar crime. Upon being retained, we immediately work aggressively to limit those repercussions. The legal team at our firm is dedicated to obtaining the evidence with which to defend our client in any white collar crime. Often the evidence is computer based and there may have been others with access to the computer that was used to commit the offense. In some instances it has been determined that the rights of our client were violated when the evidence was seized. This can result in a court challenge of the evidence being allowed in court at all.
You are innocent until proven guilty in this country; act quickly. Do not answer any questions until you have legal representation from our firm at your side. White collar crime charges can be very complicated and time consuming and often involve a lengthy criminal procedure. Investigations can last several years, putting your livelihood and reputation at risk. Do not wait to contact a skilled West Palm Beach White Collar Crime Lawyer to actively defend your case.
Contact a Palm Beach County White Collar Crime Defense Attorney immediately at The Law Offices of Roger P. Foley if you have been arrested and charged with any white collar crime in the Boca Raton, West Palm Beach and Boynton Beach areas.