Gambling Crimes - We Help Individuals That Have Been Arrested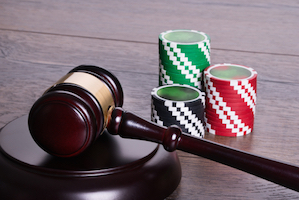 If You Have Been Arrested For A Crime, We Are Criminal Defense Law Firm. We cannot assist in establish any type of gambling space, casino or arcade. We can only assist people that have been arrested for gambling crimes.
Gambling crimes in Florida include more than the typical back alley card game many people envision. Gambling crimes in Florida include running a gambling house, renting out a place to gamble, illegal lottery or raffle games, illegal betting, possession, manufacturing, or operating a slot machine, and illegal bookmaking.
Specific Gambling Crimes in Florida are discussed in more detail here:
Gambling crimes in Florida are taken seriously by State Prosecutors, and frequently, an undercover agent or confidential informant will be involved. Gambling charges, though complicated, can be defended. An experienced and knowledgeable West Palm Beach Gambling Defense Lawyer at the Law Office of Roger P. Foley, P.A. the specific aspects of a gambling charge and review a case for possible defenses.
---
Contact the Law Office of Roger P. Foley, P.A.
If you are facing a Gambling crime charge in Florida, contact an attorney at our firm who can help you determine the best possible defense. These case are more common than people know and we will work to prove your innocence.