Culpable Negligence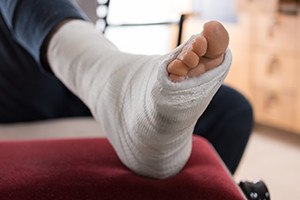 Culpable Negligence in Florida, although a complicated subject, can most simply be described as failing to act as a reasonable person should. When such a failure causes another person injury, the State of Florida may consider that a crime.
Specific Culpable Negligence crimes in Florida can be found here:
What the State has to Prove for You to be Convicted
In order for the state to convict you of culpable negligence, the state must prove that you either:
Exposed a person to personal injury; or
Caused the physical injury of the person; and
That the exposure or cause of injury happened because you were culpably negligent.
Punishment for Culpable Negligence
Culpable negligence is a misdemeanor, and depending on the specific facts, the punishment could be up to 365 days in jail.
Contact the Law Office of Roger P. Foley, P.A.
If you are facing a charge of culpable negligence, a West Palm Beach Culpable Negligence Lawyer at The Law Office of Roger P. Foley, P.A. could help you determine the best possible defense.