Disorderly Conduct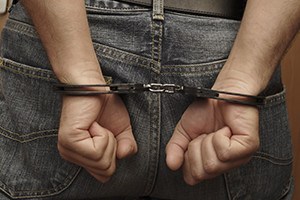 Disorderly conduct crimes in Florida are defined as a whole as crimes "corrupting the public morals," "outrage the sense of public decency," or "affecting the peace." Fighting, being drunk in public, and disturbing assemblies are the most common examples of disorderly conduct that will lead to an arrest in Florida.
Specific Disorderly Conduct Crimes in Florida are found and discussed here:
---
Disorderly Conduct Punishments
Disorderly conduct crimes in Florida are typically second degree misdemeanors punishable by up to 60 days in the county jail, with the exception of disturbing disturbs a military funeral, which is a first-degree misdemeanor punishable up to 365 days in jail. While the punishment may not be as severe as other crimes our office handles, having a conviction for a disorderly conduct crime on your record can be embarrassing and harm your reputation and potentially your professional life.
---
Contact the Law Office of Roger P. Foley, P.A.
If you have been arrested and charged with a disorderly conduct crime in Florida, call our law offices today. We will schedule a 5 minute free consultation to want to hear your version of the story and craft a defense for your case. Our West Palm Beach Disorderly Conduct Defense attorneys are not afraid of going to trial for you.