Contributing to Child Delinquency, Dependency, or Need of Services - Florida Statute 827.04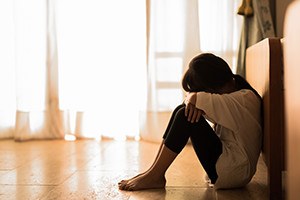 Are you being charged, in Palm Beach County, Florida with Contributing to Child Delinquency? We are Contributing to the Delinquency of a Minor Attorneys located in West Palm Beach. When you are arrested for Contributing to Child Delinquency you want a lawyer that understands and practices in this area of law. Don't hire a lawyer that dabbles in the art of criminal defense, hire a criminal defense attorney that has extensive experience in Contributing to Child Delinquency cases. Your attorney needs to have knowledge and experience but also needs to know the players. Knowing the players comes from years of being inside the courtroom. Finding the best criminal defense attorney in Palm Beach County, for your case, is difficult. You need to review their educational background, experience in criminal cases, their reputation in the community, and their ability to communicate with you, the client. The quality of the criminal defense attorney you hire to defend your Contributing to Child Delinquency case is extremely important. We ask that you consider our South Florida Criminal Defense Attorneys.
Florida Statute 827.04 makes it a crime to cause, encourage, or contribute to a child becoming a delinquent or induces or endeavors to induce, by act, threat, command, or persuasion, a child to commit or perform any act, follow any course of conduct, or live in a manner that causes or tends to cause such child to become or to remain a delinquent child.
A person can get charged with this crime when there is a situation where alcohol or drugs are consumed by the child such as:
Putting on a house party where minors drank alcohol. See Santarelli v. State .
A family permitting a child to come over to the house and the child used the house to smoke marijuana because it was easier to hide there.
A child going over to a friend's house to drink the parent's alcohol.
Lack of knowledge is a defense and will get you acquitted. What is even better than the defense of lack of knowledge is actual knowledge of what is going on in your house and doing something to prevent delinquency. This will prevent problems from happening in the first place.
There are two other exceptions where the actions of the defendant lead to the causing of the child to be a dependent or to need services. One of the situations is where the defendant's actions ended up allowing the child to become pregnant.
---
What the State Prosecutor has to Prove to Convict a Defendant of This Crime
The state prosecutor has to prove beyond a reasonable doubt either:
The defendant knowingly did some act which caused, tended to cause or encouraged, or contributed to the victim becoming a delinquent; or
The defendant by act, threat, command, or persuasion induced or tried to induce the victim to perform any act, follow any course of conduct, or live so as to cause or tend to cause the victim to become or remain a delinquent child.
A child is someone under 18 years of age.
---
Defenses
One defense is the defendant did not have knowledge that the act would contribute to child delinquency. Sometimes children do things secretly so others don't know about their actions. A defendant is required to know what is going on to be charged with this crime. See Kito v. State.
---
Punishment
This crime is a first-degree misdemeanor which is punishable up to 365 days in jail and a $1,000 fine.
---
Contact the Law Office of Roger P. Foley, P.A.
Call today to schedule a 5 minute free consultation with one of our lawyers. We need to hear your version of what happened so that we can put together a defense strategy to your case. It is important that you tell us everything so we can best defend your case. Our West Palm Beach Child Delinquency Lawyers will take depositions, if permitted, and request discovery from the prosecutor. After looking at the evidence and depositions, we will present to you the options available for resolving your case. Whether you choose to take your case all the way to trial or you want to enter a plea deal, our attorneys will fight to get you the best outcome possible. Call today so we can get to work helping you.