Juvenile Crimes FAQ
---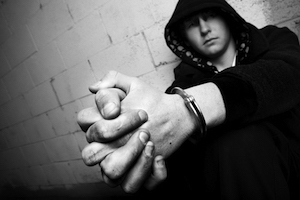 Who Counts as a Juvenile Under Florida Law?
A juvenile is anyone under the age of 18. Although any minor under the age of 18 will be considered for juvenile court in Palm Beach County, there are some situations in which a minor can be tried as an adult in the Florida Criminal Justice System.
---
What is the Difference Between Juvenile Court and Regular Court?
Juvenile court focuses on prevention, intervention, and treatment services in order to rehabilitate youths instead of punishing them. In general, juvenile court convictions are more likely to result in rehabilitative treatment instead of prison. Unlike adult court, there is no jury. Also, juveniles do not have the right to bail and can be held for as many as 21 days, or 30 days if it is a serious crime.
---
Is There any Chance I Could be Tried as an Adult, Even Though I am not 18?
Unfortunately, yes. If you are close to your 18th birthday, if you are a repeat offender, or if the crime is a felony or violent crime, it is more likely that you will be charged and tried as an adult, which can result in much more serious consequences. When you have an experienced Juvenile Crimes Defense Attorney from our firm, we do everything in our power to ensure that you are tried as a juvenile.
---
What Rights do I Have if I Have Been Charged With a Crime?
If you are tried in juvenile court, you have the right to an West Palm Beach Juvenile Crime Lawyer, to remain silent, to confront witnesses, to cross examine witness testimony, to call witnesses and to not incriminate yourself. It is your choice whether you choose to testify at your trial. Remember that you, as a minor, do not have the right to a jury trial. In adult court, the jury's function is to determine the facts of the case and the judge's function is to administer the law. In a juvenile court, the judge presides over both questions of fact and questions of law.
---
If I am Being Investigated or Questioned for a Crime, do I Have a Right to an Attorney?
Yes. When you are read your rights, you are told that you have the right to an attorney and the right to remain silent. Request an attorney and then stop talking. When you request to have your attorney present, the police are required to stop questioning you until the attorney arrives. But remember, anything you say can and will be used against you.
---
If I am Being Investigated or Questioned for a Crime, do I Have a Right to Have my Parents Present?
Yes, but you need to request to have your parents present. It is important to remember that the police do not have to inform you of this right. When your parents are present, you and your parents should not speak to the police without the help of an experienced and qualified criminal defense attorney.
---
What is the Standard of Proof in Juvenile Court?
It is the same as it is in regular court; you are innocent until proven guilty beyond and to the exclusion of every reasonable doubt.
---
Do I Have to Consent to a Search by Police?
You never have to consent to a police search, regardless of age. It is always advised that you decline, but do not attempt to physically stop the officer if he or she does not listen or you could increase the charges against you. Fight the search in the courtroom, not in the street. Any evidence found during an unlawful search will be inadmissible, and resisting an officer will usually end with a criminal charge. However, if an officer has a warrant or you have been arrested, the officer may legally search you.
---
Do I Have to Consent to a Search by School Officials?
School officials generally have the right to search your belongings that are on school property and they do not always need probable cause or reasonable suspicion. Regardless, it is advised that you state that you do not consent to the search. If the search is illegal, this will make any evidence found inadmissible. A Juvenile Crimes Defense Lawyer can give you more information about your rights in a school building or at a school event.
---
Can School Officials or Police Lie to me About the Consequences of Making a Statement?
Absolutely. In fact, police officers and school officials may lie in an attempt to elicit a condemning statement from you. Never implicate yourself, and remember that it is best not to talk to police or school officials if you are being questioned about illegal activity unless you have your lawyer present - loose lips sink ships.
---
My Family is Living Here on a Visa. Are Legal Immigrants Treated the Same?
Yes. You have all of the rights of a U.S. citizen and will be afforded due process, although a conviction could result in deportation or a non-renewal of your visa.
---
My Family is Living Here Illegally. Are Illegal Immigrants Treated the Same?
No, you are probably not going to receive the same treatment. An immigration hold could be placed upon you. The immigration issue is being argued each and every day, and to be perfectly honest, it depends upon the circumstances of the situation and the sentiment of the individuals involved.
For the Florida Statute chapter regarding juvenile crimes, see §985, Fla. Stat. (2021).
For more information about the juvenile court process, contact a Palm Beach County Juvenile Crimes Defense Attorney at The Law Offices of Roger P. Foley.