Trespassing on School Property With a Firearm or a Weapon - Florida Statute 810.095
Florida Statute 810.095 - Trespassing on School Property with a Firearm or a Weapon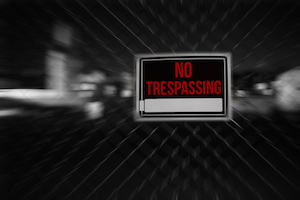 We frequently see in the news about tragic deaths or gang related violence at schools. America's youth go off to school while the parents wonder if their children will be safe. School officials prohibit weapons or firearms in schools because if no one has weapons or firearms, people are less likely to get seriously hurt. Children still sneak in weapons, however, because they do not want to be defenseless against other students with weapons.
While individuals intentionally break this law, some others are accused of it because of bad evidence. For example, one of our lawyers had a case with a student at a Florida school who was wrongly identified as the person involved in the fight with a knife. The real individual in the fight ran away and a janitor said he saw our client. As the case progressed, the attorney obtained the school attendance records of the client and they showed the client was in class during the time of the fight. He was not trespassing or in a fight.
---
What the State Prosecutor has to Prove to Convict You
The state prosecutor has to prove beyond a reasonable doubt:
You entered or stayed on school property;
You either:

Did not have any legitimate business on the school property or any authorization, license, or invitation to be there;
You had authorization, license, or invitation to be on school property but then refused to leave when told to leave by the principal or his designee; or
You were a student under suspension or expulsion at the time you entered or stayed on the school property; and

While on the property, you had in your possession a firearm or weapon.
How does anyone figure out a person is carrying a weapon concealed? Sometimes weapons or firearms are found because of other students see or find the weapons. Other times it is school administration or security searching an individual or their belongings. The question boils down to whether security or administration had the right to search the individual. See A.S.P. v. State.
School property means any public or non-public kindergarten, elementary school, middle school, junior high school, secondary school, career center, college, or university.
A weapon means any dagger, knife, metal knuckles, slungshot, billie club, tear gas gun, pepper spray, or other deadly weapon except a common pocketknife, plastic knife, or blunt-bladed table knife. While the definition of weapon does not include a common pocketknife, however, a common pocketknife could be considered a weapon under certain conditions. See Porter v. State. Furthermore, Florida Statute 790.115 prohibits anyone from showing a pocket knife in a rude or threatening way on school property.
---
Punishment
This crime is a third-degree felony which is punishable up to 5 years in prison and a $5,000 fine.
---
Contact the Law Office of Roger P. Foley, P.A.
Call our law offices to schedule a 5 minute free consultation. Our attorneys need to talk to you to find out your version of what happened. It is important for you to tell us everything about what happened because from the information you give us, we will create a defense strategy to your case. We will seek to have your charges dropped. Not all cases result in the charges being dropped; however, we will still fight to get the prosecutor to change your charges to something less or to lessen your sentence through mitigating factors. The sooner you call, the sooner we get to work helping you.