Escape
Florida Statute 944.40 – Escape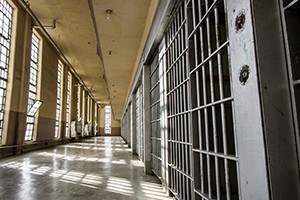 This section prohibits anyone from escaping or attempting to escape when (1) under a lawful arrest or (2) during confinement at an institution.
"For there to be an escape, there must first be a valid arrest." Kyser v. State, 533 So. 2d 285, 287 (Fla. 1988). This is where a good Jupiter Custody Escape Lawyer can help because not all arrests are done legally. An officer must have probable cause to arrest a person. Probable cause means that based upon the police officers training and experience, a crime has been committed, is being committed, or is about to be committed.
While most people understand being arrested, there is a lower level of being "stopped" called being detained. Being detained is where the police officer stops a person because the officer has reasonable suspicion of some type of crime. The crime of escape "does not apply to suspects who have merely been detained." Pollen v. State, 834 So. 2d 380, 382 (Fla. 3d DCA 2003).
---
What the State Prosecutor has to Prove to Convict a Defendant of This Crime
The state prosecutor has to prove beyond a reasonable doubt:
The defendant was either:

Under arrest and in the lawful custody of a law enforcement official; or
Convicted of a crime and sentenced to a term of imprisonment and committed to an institution by a court;

While a prisoner, the defendant was either:

Confined at an institution;
Being transported to or from a place of confinement (jail); or
Working on a public road;

The defendant escaped or attempted to escape intending to avoid lawful confinement.
An institution can be a:
Prison,
Jail,
Private correctional facility,
A work release program (Early v. State), or
Road camp.
A person can commit escape while at the institution:
Working upon the public roads; or
Being transported to or from a place of confinement.
---
Defenses
Under Kyser v. State, an arrest is:
A purpose or intention to affect an arrest under a real or pretended authority;
An actual or constructive seizure or detention of the person to be arrested by a person having present power to control the person arrested;
A communication by the arresting officer to the person whose arrest is sought, of an intention or purpose then and there to effect an arrest; and
An understanding by the person whose arrest is sought that it is the intention of the arresting officer then and there to arrest and detain him.
If the police officer did not effectively communicate the arrest to the defendant, the defendant was never under arrest and could not have escaped.
"There can be no arrest without either touching or submission." Hebert v. State. If the defendant was never physically touched or submitted to the police's show of authority, the defendant was never under arrest and cannot; thus, he cannot have committed the crime of escape.
---
Punishment
This is a level 6 out of 10 crime under the Florida Criminal Punishment Code. This crime is a second-degree felony which is punishable up to 15 years in prison and a $10,000 fine. The punishment will run consecutively (meaning only after the first sentence has been completed).
---
Contact the Law Office of Roger P. Foley, P.A.
Our law offices have experience in dealing with criminal cases. Call today to schedule a 5 minute free consultation to tell us your version of the story. We need to know all that you know because from the information you give us, we will create a defense strategy to your case. We will take depositions to determine what happened and what can be proven at trial.
We understand that not every case can be won and that sometimes fighting a case could result in worse punishment than a plea deal. In these situations, we will continue to fight to lessen your charges or lessen your sentence. Either way, we will always fight for you. Call today so we can get to work helping you.