False Reporting of a Crime In West Palm Beach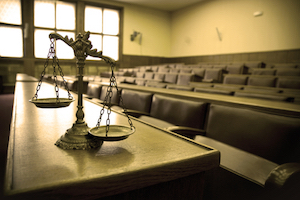 Florida Statute 817.49 – False Reporting of a Crime (That Never Happened)
Have you been arrested and charged with violating Florida Statute 817.49? This statute prohibits an individual from making up a crime that never happened and reporting that crime when they know it not to be true. This statute is distinguished from Florida Statute 837.05 which makes it a crime to falsely report information of crimes that really did happen.
This crime is sometimes committed by teens who think it is funny to prank their friend by calling in a fake report of a crime at their friend's house. Other examples of individuals committing this crime based upon real life stories are:
A women not wanting to get married leaves the state and tells her fiancé that she has been kidnapped.
Some individuals, who want more time to study for a college test, tell the police an armed man is on the campus.
Some individuals, who wanted publicity, report their son as missing.
A girlfriend tries to win her boyfriend back by telling the boyfriend a lie that they had a child. When the guy wanted to see the baby, the girlfriend made up a story that the baby was missing.
A girlfriend wants to get her man back, who is seeing another woman, by inventing a stalker so that he might come back and protect her.
There are times when innocent people can be charged with this crime. Sometimes individuals might be joking around and tell someone that something happened. Somehow the story is reported to the police and the jokester is not laughing anymore. Also, an overzealous community watch member might report things she thought she saw which in realty never happened, but instead of the police being thankful that a crime really did not happen, they charge the lady with this crime.
---
What the State Prosecutor has to Prove to Convict a Defendant of This Crime
The state prosecutor has to prove beyond a reasonable doubt:
The defendant willfully gave, said, caused to be given or said, false information or a report about the alleged commission of a crime under Florida law;
The defendant knew the information or report was false because no such crime had actually been committed;
The information or report was given to a law enforcement officer; and
The defendant knew or should have known the officer was a law enforcement officer.
Defenses
The crime requires that the defendant knew the information was false. This element can be hard for the prosecutor to prove. The prosecutor needs some facts that prove the defendant knew it was false and not just making some mistake or accident. Maybe the defendant was incorrectly observing something he thought was a crime. After all, shouldn't people be comfortable with making phone calls to police about crimes without having to worry about proving the crime?
Another defense is that the defendant did not intend to communicate the information to the police. They merely said information which was later reported to police. The defendant willfully must give the information to the police or cause it to go to the police. If the defendant knew that the false report would be communicated to the police, then the defendant would not have a defense.
---
Punishment
This crime is a first-degree misdemeanor, which is punishable up to 365 days in jail and a $1,000 fine.
---
The Law Office of Roger P. Foley, P.A. is Here to Help Prove Your Innocence
This crime can be defended. Call our law offices to schedule a 5 minute free consultation with one of our attorneys. Our attorneys want to hear your side of the story and discuss the facts and legal defenses available to you. At the consultation, it is important for you to tell us everything about the case so we can best help you. Our attorneys will present defenses to the prosecutor to persuade them to not file the case. This is why it is important to come to us as early as possible because we might be able to prevent any charges from being filed.
If needed, we can argue a motion to dismiss and argue your case to the judge. We can also take your case all the way to trial; however, sometimes it is not the wisest to proceed to trial, but to negotiate a plea deal for a lesser sentence or a lesser charge. In these situations, our attorneys will put together a mitigation package to persuade the judge and prosecutor to lessen your charges or sentence. We need to talk to you so we can find out more about your situation. Call us today so we can begin helping you