Falsely Impersonating an Officer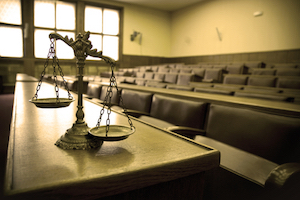 Florida Statute 843.08 - Falsely Impersonating an Officer
Have you been arrested and charged with falsely impersonating an officer? This crime happens when an individual looks like or acts like a police officer. The reasoning behind criminalizing a person for impersonating an officer is that people need to trust police officers in uniform and not be suspicious that it is just another Village People "wana-be" having fun or a criminal in disguise.
There are a number of ways that innocent individuals can potentially get caught by this statute. For example:
A security guard doing funeral escort duty and being too police like.
A security guard in full uniform taking a lunch break and going over to a restaurant while still in his uniform.
A person who has a great police costume walking around in public.
Examples of violations of the law:
Falsely stating you are with the sheriff's department and you are doing an investigation while pointing to your wallet like you have a badge. See State v. Alecia.
Driving your security guard vehicle on funeral escort without proper lights, an improper Florida seal on your vehicle, and a security guard outfit that is way-too police like. See State v. Beaubrun.
---
What the State Prosecutor has to Prove to Convict the Defendant of This Crime
The state prosecutor has to prove beyond a reasonable doubt:
The defendant falsely assumed or pretended to be a law enforcement officer; and
While doing so, the defendant took it upon himself to act like an officer or required someone to aid or assist him in a matter pertaining to the duty of such an officer.
Law enforcement officers you cannot impersonate:
Police officer,
Deputy sheriff,
Sheriff,
Officer of the Florida Highway Patrol,
Officer of the Fish and Wildlife Conservation Commission,
Officer of the Department of Transportation,
Officer of the Department of Financial Services,
Officer of the Department of Corrections,
Correctional probation officer,
State attorney,
Assistant state attorney,
Statewide prosecutor,
Assistant statewide prosecutor,
State attorney investigator,
Coroner,
Lottery special agent,
Lottery investigator,
Beverage enforcement agent,
Watchman,
Member of the Parole Commission,
Administrative aide to the Parole Commission,
Supervisor employed by the Parole Commission,
Representative or personnel of the Department of Law Enforcement, or
Federal law enforcement officer.
---
Defenses
This crime can be defended. The facts of this case are going to determine what defenses are available. Our law firm will take depositions of any officers to find out what they observed before they arrested you. Sometimes police officers do not know the law very well. What could have been a simple miscommunication or misunderstanding could have escalated the situation in the eyes of an officer to arrest you. For example, a former Jupiter police officer who is approached by current Jupiter police officers and asked if he was with their police department could misunderstand the question and say yes. Did the former officer mean he was a current Jupiter officer or a former Jupiter officer?
---
Punishment
The punishment depends on the facts surrounding the case. Just committing this crime is a third-degree felony which is punishable up to 5 years in prison and a $5,000 fine. This crime is a level 2 out of 10 under the Florida Criminal Punishment Code.
If the defendant impersonated an officer during the commission of a felony, then the crime is a second-degree felony which is punishable up to 15 years in prison and a $10,000 fine.
If during the felony someone is killed or injured, the crime is a first-degree felony punishable up to 30 years in prison and $10,000 fine.
---
Contact the Law Office of Roger P. Foley, P.A.
Contact our law offices today to schedule a 5 minute free consultation with one of our attorneys. We want to hear your side of the story. We want to discuss with you the relative good and bad facts of your case. We will then take that information and craft a defense strategy for your case. Our attorneys will negotiate with the prosecutor to have your case not filed or dropped. If the prosecutor wants to proceed to trial, we can defend you all the way through trial. Call today to get a 5 minute free consultation.