Making a Fake Bomb Threat - Florida Statute 790.163 & 790.164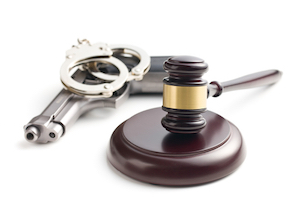 Who loves to go to school? Not teens. America's youth go off to public school all the time with grumbles and occasional fake reports that they are sick and cannot go to school. Some of the teens joke around by saying they wished someone would call in a bomb threat so they can get a day off or have more time to study for an exam. While teens have laughed about this someone calling a fake bomb threat, it is no laughing matter.
Calling in a fake bomb threat is a criminal act that can land you in prison. Florida Statute 790.163 prohibits anyone from making a fake bomb threat. Florida Statute 790.164 prohibits anyone from making a fake bomb threat regarding state property. Not only is it a Florida crime, it is also a U.S. Federal crime as well. Title 18 of the United States Code, section 844, subsection e, prohibits any individual from making a fake bomb threat through "mail, telephone, telegraph, or other instrument of interstate or foreign commerce[.]"
Bomb threats are taken seriously. Police do not know if the threat is real or fake. They have to treat every bomb threat as if it was real because if it is real, people could lose their lives. Police respond to the report and close off the location. The bomb squad comes in with remote controlled robots. Many man hours and tax dollars are wasted searching a location. Innocent bystander's lives are disrupted. When a student calls in bomb threat to avoid a test, they disrupt the lives of the other students who planned on taking the test. The rescheduling of a test might affect their travel plans or grades. While a person who calls in a fake bomb threat thinks they have not harmed anyone because there was no bomb, there are many victims of their crime.
If the fake bomb threat involves state property, for example a high-school, then there is a $5,000 reward to anyone giving law enforcement information that leads to a conviction. If your child or someone you know has been charged with making a fake bomb threat, contact one of our West Palm Beach criminal attorneys for help.
---
What the State Prosecutor has to Prove to Convict You of This Crime
The prosecutor must prove beyond a reasonable doubt:
You made a fake bomb report to someone about the planting of a bomb;
You knew the bomb report was fake; and
You made the report with intent to deceive, mislead, or misinform.
If the prosecutor can show that the defendant knowingly made the communication, the communication is considered "prima facie" evidence of the defendant's intent to commit the crime. A West Palm Beach Fake Bomb Threat Lawyer can disprove this evidence but it might be hard.
The statement must be a false bomb report and not a threat to bomb. A Florida court made the distinction between the two terms; the statement "there is a bomb in the building" is a false statement while the statement "I'm going to blow up the school" is a threat. See D.B. v. State.
---
Punishment
A violation of Florida Statute 790.163 or 790.164 is a second-degree felony which is punishable up to 15 years in prison with a $10,000 fine. A judge cannot withhold adjudication for this crime which means the young person's job hunting situation will become difficult. Why? When the young person has to fill out applications which ask if he has ever been convicted of a crime, he will have to answer yes. A violation is 790.163 is ranked as level 5 under the Florida Criminal Punishment Code and a violation of 790.164 is ranked as level 6.
If any law enforcement responded to the fake bomb threat, the individual can be required to pay restitution to the law enforcement for any costs or damages that happened while responding.
If you made the bomb threat over mail, telephone, telegraph, you could be also prosecuted by a federal prosecutor and be convicted of this crime which is punishable up to 10 years in prison. The Double Jeopardy clause of the U.S. Constitution prevents anyone from being charged twice for the same crime. You can, however, be convicted by the State of Florida and the U.S. Federal government for the same fake bomb threat because you are committing a crime against two different sovereign governments. See Heath v. Alabama.
---
Contact the Law Office of Roger P. Foley, P.A.
If you have been arrested and charged with making a fake bomb threat, this is a serious crime. Contact us today so we can start working on your case. Our West Palm Beach Fake Bomb Threat Lawyer focus on criminal matters in the South Florida area.