Using a Firearm While Under the Influence - Florida Statute 790.151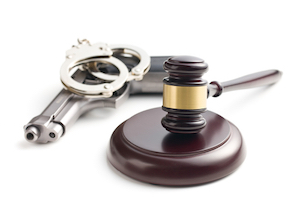 If you go to a gun show, you'll almost always find a bumper sticker or a t-shirt saying, "Alcohol, Tobacco, and Firearms- who's bringing the chips?" Another clever rephrasing says, "Alcohol, Tobacco, and Firearms should be a convenience store and not a government agency." While combing all three of these sounds like a great weekend party with the guys, mixing alcohol and firearms can be deadly and get your arrested.
---
What the State Prosecutor has to Prove to Convict You in West Palm Beach
For the prosecutor to convict you under Florida Statute 790.151, the prosecutor must prove beyond a reasonable doubt:
You used a firearm; and
You were under the influence of alcohol, a chemical substance, or a controlled substance to the extent that your normal faculties were impaired.
---
Used a Firearm
A firearm is any weapon that fires a projectile by explosive or could be converted to do so. This includes lower receivers, silencers, machine guns, destructive devices, and even starter pistols used at athletic events.
You must have either discharged a firearm or have the gun loaded in your hand. An unloaded gun in your hand will not be enough to convict you and neither will a loaded gun outside of your actual possession.
---
Under The Influence
You must be under the influence of alcohol, a chemical substance, or a controlled substance at the time you were firing the gun or you had a loaded gun in your hand. Alcohol and drugs take a while to get into your system to start affecting you. Let's say you are shooting and you start drinking a beer. Are you breaking this law? No, you have to actually be under the influence at the same time as you are firing the gun or holding a loaded gun.
Chemical substances are used by people to get "high." They can eat, drink, and inhale these chemicals into their system. Florida Statute 877.111 lists the chemical substances as:
Toluol;
Hexane;
Richloroethylene;
Acetone;
Toluene;
Ethyl acetate;
Methyl ethyl ketone;
Trichloroethane;
Isopropanol;
Methyl isobutyl ketone;
Ethylene glycol monomethyl ether acetate;
Cyclohexanone;
Nitrous oxide;
Diethyl ether;
Alkyl nitrites (butyl nitrite); or
Any similar substance for the purpose of inducing a condition of intoxication or which distorts or disturbs the auditory, visual, or mental processes.
There are many things listed as controlled substances in Florida Statute 839.03. You might be on a medication with a prescription from a doctor and accidentally violate this law. It is best to stay away from firearms if you are taking any type of controlled substance that could maybe impair your normal faculties.
---
Exception
This law does not apply to people who are under the influence and are exercising their right to self-defense or defense of their property. While this is an exception, prosecutors are going to still be pursuing the case because from the prosecutor's point of view, a person defending themselves looks similar, at times, to a criminal attacker.
---
Punishment
This crime is a second-degree misdemeanor that is punishable up to 60 days in jail and a $500 fine in West Palm Beach.
---
Contact the Law Office of Roger P. Foley, P.A.
There are many different scenarios surrounding this type of crime in West Palm Beach. It is best to talk to one of our attorneys at The Law Office of Roger P. Foley, P.A. about your options and available defenses. We serve the South Florida area and focus on criminal matters. Call us today and schedule a consultation.