Driving in Violation of a Restriction - Florida Statute 322.16(1)(c)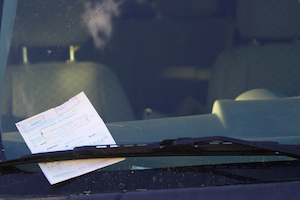 It is illegal under Florida Statute 322.16 to drive a vehicle in violation of the restrictions placed on the driver's license by the Department of Highway Safety Motor Vehicles.
Examples of restrictions:
Only operating vehicles with airbrakes.
Driving during certain hours only (6 AM – 11PM unless an older driver is with you.)
Driving only for certain purposes.
Driving only within Florida.
Two very common restrictions are the (1) business purpose only or (2) employment purpose only. These restrictions typically happen when an individual receives a hardship license in West Palm Beach because their current driver's license was suspended or revoked from a DUI arrest or conviction.
Florida Statute 322.271(1)(c) defines these terms:
Business purposes - a driving privilege that is limited to any driving necessary to maintain livelihood, including driving to and from work, necessary on-the-job driving, driving for educational purposes, and driving for church and for medical purposes. It shall not be used for pleasure, recreational, or nonessential driving. See Florida Statute 322.282(2)(b).

Going to pay your overdue residential electric bill is allowed under a business purpose restriction. See Vilches v. State, 12 Fla. L. Weekly Supp. 530a (11th Jud. Cir., Mar 29, 2005).
Livelihood means "housing, feeding, clothing, health, etc." and the defendant fell within this when stopped on the way to Burger King. State v. Quiroli, 9 Fla. L. Weekly Supp. 780b (15th Jud. Cir., Sep 12, 2002)
The defendant "left work about 5:30 and had spent his time visiting a friend, drinking beer and behaving as if he had no restriction at all. The idea that it was all permissible as long as he intended to end his sojourn at McDonalds is not persuasive." Allart v. State, 9 Fla. L. Weekly Supp. 499c (6th Jud. Cir., June 27, 2001).

Employment purposes - a driving privilege that is limited to driving to and from work and any necessary on-the-job driving required by an employer or occupation.
As you can see, it is very easy to violate an employment purposes only restriction. People try and get creative with the restrictions and this gets them into trouble. Someone can potentially get in trouble by stopping off at their friend's place after work because they play lawyer in their mind and reason "I'm just going home like the restriction says I can."
---
What the State Prosecutor has to Prove to Convict a Defendant of This Crime in West Palm Beach
The state prosecutor has to prove beyond a reasonable doubt either:
The defendant drove a motor vehicle upon a highway in this state;
The license was restricted by the Department of Highway Safety and Motor Vehicles of this state;
The restriction was noted upon the license; and
The defendant operated the motor vehicle in violation of the restriction.
---
Defenses
One defense is the police officer's reason for stopping the vehicle, thus discovering the violation, was done without probable cause or reasonable suspicion. If the reason was flawed, the result of the stop can be suppressed.
Another defense is if a defendant can show that the reason they were at their location was because of a business purpose, then the charge can be dropped.
---
Punishment
A violation of this statute is a second-degree misdemeanor which is punishable up to 60 days in jail and a $500 fine.
---
Other Consequences
If you are convicted of violating your hardship license restriction, you are going to not be able to maintain a hardship license during the period of your DUI suspension.
---
Contact the Law Office of Roger P. Foley, P.A.
If you have been charged with this crime in West Palm Beach, call our law offices today. This charge can be defended. We have experience in dealing with criminal cases and can put that experience to work helping resolve your case.
When we meet for the consultation, our West Palm Beach attorneys want to hear your version of the events so that they can craft a defense strategy tailored to your case. We will conduct depositions of the police officers to find out what evidence there is against you. We will analyze the evidence and tell you the available options on how to proceed with your case. However you choose to proceed with your case, our attorneys will strive to get you the best outcome possible.