Reckless Driving - Florida Statute 316.192 | West Palm Beach Crime Lawyer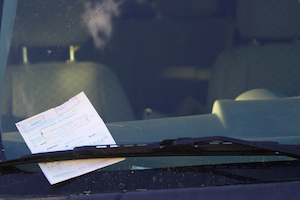 It is illegal in West Palm Beach for drivers to drive their vehicle with willful or wanton disregard for the safety of persons or property. There does not have to be an accident which means that reckless driving can be charged for "wreck-less" driving.
Reckless driving is bad driving but it is the middle area between culpably negligent driving, the worst driving, and negligent driving. Simple negligence is not reckless driving. See Berube v. State.
Examples of culpable negligence which is the highest form of bad driving:
A person fleeing from police with his infant in the car. See State v. Ellison, 561 So. 2d 576 (Fla. 1990).
Displaying the acceleration of a car on a wet road. See Phillips v. State, 289 So. 2d 769 (Fla. 2d D.C.A. 1974).
Drinking alcohol, bragging about the speed of the car, spinning the wheels, accelerating down a narrow street, and shifting around in the seat. See State v. Redden, 269 So. 2d 415 (Fla. 2d D.C.A. 1975).
As you can see, culpable negligence is pretty serious. Reckless driving is less than culpable negligence, but is more than mere negligence. It is hard to determine where that line is between negligence and reckless driving. In one case the defendant was speeding home after drinking on a clear night and this was held to be not reckless. See W.E.B. v. State. In another case the defendant was convicted for reckless driving for driving around 100 mph in a residential neighborhood and ramming a police vehicle. See Cruz v. State .
"In determining whether a defendant was driving recklessly, the essential inquiry is whether the defendant knowingly drove the vehicle in such a manner and under such conditions as was likely to cause death or great bodily harm." Santisteban v. State, 72 So. 3d 187, 195 (Fla. 4th DCA 2011). The facts of the case are important to proving the crime as well as the defendant's state of mind.
This crime is also considered a lesser included offense for the crime of driving under the influence. A good criminal defense attorney can negotiate to have their client plead guilty to this lesser charge so the minimum mandatory punishments of a DUI will not happen to his client.
---
What the State Prosecutor has to Prove to Convict a Defendant of This Crime in West Palm Beach
The state prosecutor has to prove beyond a reasonable doubt either:
The defendant drove a vehicle in Florida; and
He did so with a willful or wanton disregard for the safety of persons or property.
The statute actually says that fleeing from a police officer is reckless per se.
---
Punishment
If no property is damaged or person injured, a first conviction can result in up to 90 days in jail and a $500 fine. A second conviction can be punished up to 6 months in jail and a $1,000 fine.
If property is damaged, it is a first-degree misdemeanor which is punishable up to 365 days in jail and a $1,000 fine.
If a person is seriously injured, it is a third-degree felony, punishable up to 5 years in prison and a $5,000 fine.
If drugs or alcohol were involved, then the defendant will be required to take a DUI course or substance abuse course.
---
Contact the Law Office of Roger P. Foley, P.A.
If you have been arrested and charged with this crime in West Palm Beach, call our law office to schedule a 5 minute free consultation to discuss your case. Our attorneys want to hear your side of the story. We will develop a defense to your case. We will investigate the evidence against you and aggressively scrutinize it. Our attorneys will present to you the options which are available based upon the evidence. Whatever decision you make, going to trial or taking a plea deal, our attorneys will aggressively seek to get you the best outcome possible.