Racing on the Highway - Florida Statute 316.191 | West Palm Beach Criminal Defense Lawyer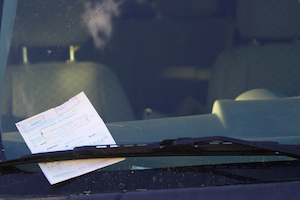 Many Americans have seen the movies in the Fast and the Furious series. Street racing is exciting and young males enhance their stock cars into high-performance racing machine. It is even more exciting when randomly two high-performance cars happen to pull up to a red light. Adrenaline starts pumping as one driver rev's his engine to signal to the other driver that he wants to race. The other driver returns the rev and both wait. Suddenly, the light turns green and they launch from their positions.
This happens in West Palm Beach and it is illegal. Florida Statute 316.191 makes it illegal to race cars; however, Florida does not have a complete ban on all racing. Racing can be done legally at authorized drag strips, racetracks, or areas. The statute also makes it illegal to be a spectator at illegal races, which is why at illegal races someone will say, "Cops!" and everyone will bolt.
---
What the State Prosecutor has to Prove to Convict a Defendant of This Crime
The state prosecutor has to prove beyond a reasonable doubt either:
The defendant either:

Drove a motor vehicle in;
Participated, coordinated, facilitated, or collected monies at the location of;
Knowingly rode as a passenger in; or
Purposefully caused moving traffic to slow or stop for; and

A race, a drag race or acceleration contest, a speed competition or contest, a test of physical endurance, an exhibition of speed, or an attempt to make a speed record on a highway, road, or a parking lot.
The drivers can be racing any type of motor vehicle: cars, trucks, motorcycles, or mini-vans. This statute does not apply to bicycles, moped, motorized scooters, and yes, even Grandma's electric personal assistive mobility device.
---
Punishment
This crime is a first-degree misdemeanor which is punishable up to 365 days in jail and a minimum $500 fine which can go up to $1000 for the first offense. A conviction will result in the revocation of the defendant's driver's license for one year.
A second conviction within 5 years of the first is punishable as a first-degree misdemeanor and a minimum $1,000 fine which can go up to $3,000. There is also a two year driver's license revocation.
A third conviction within 5 years of the second conviction is punishable as a first-degree misdemeanor. The conviction will result in a minimum mandatory fine of $2,000 up to $5,000 and a 4 year driver's license suspension.
The car will also be impounded for 30 days or immobilized. Upon a second conviction, the car will be forfeited.
---
Contact the Law Office of Roger P. Foley, P.A.
If you have been arrested and charged with this crime in West Palm Beach, call us today to schedule a 5 minute free consultation with one of our West Palm Beach attorneys. Our attorneys focus on criminal cases and will be more than happy to answer any questions you might have about your case. During the consultation, our attorneys want to know what happened. It is important to tell us everything. We will create a defense strategy for your case. We will take depositions of everyone who was a witness. We can go all the way to trial, if needed. Call us today so we can start working to resolve your case.