Petit Theft - Florida Statute 812.014 | West Palm Beach Criminal Lawyer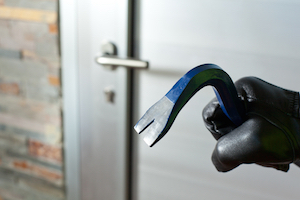 Petit theft is the taking of another person's property that is below $300. If the theft is of $300 or above, it is considered grand theft. There are also other things that can transform a petit theft into a grand theft such as the defendant stealing a motor vehicle, a firearm, a will, a codicil, a bee hive, a farm animal, a fire extinguisher, any citrus fruit, or a stop sign.
First-degree petit theft is where the value is between $100 and $299 or the person has been convicted of their second theft offense.
---
What the State Prosecutor has to Prove to Convict You of Theft
The state prosecutor must prove beyond a reasonable doubt:
You knowingly and unlawfully did or try to obtain or use the property of the victim; and
You did this intending to permanently or temporarily either:

Deprive the victim of the property or benefits of it; or
Use the property for your own benefit or someone else.
Theft and robbery by snatching look very similar but are different. Compare Florida Statute 812.014 to Florida Statute 812.131(1). The only elemental difference between theft and robbery by snatching is that robbery by snatching requires "in the course of the taking, the victim was or became aware of the taking." See A.M. v. State. While this might not seem like a big difference, theft is at most a first-degree misdemeanor while robbery by snatching is a third-degree felony.
---
Value of the Property
Second-degree petit theft is the theft of items below $100. Proving the value of second-degree petit theft is easy. If the value of the item stolen cannot be determined, the value is by default below $100. See Florida Statute 812.012(10)(b).
The value of the property must be proven for first-degree petit theft; otherwise, the first-degree petit theft charge must be reduced to a second-degree petit theft. See M.K. v. State. The prosecutor can show the market value of the item stolen or if unable, then the replacement value of the item. The prosecutor can use receipts or an expert to value the property. The prosecutor can also use the victim to testify as to the value. If the prosecutor does not prove the value adequately, a defense lawyer can make a motion to the judge for a judgment of acquittal for first-degree petit theft or grand theft. For the prosecution to survive this motion, the Fourth District Court of Appeal said in M.K. v. State
First, an owner, though presumed competent to testify to the value of stolen property, must demonstrate personal knowledge of the characteristics of the stolen property, such as the quality, cost, and condition of the property. The competence presumed of an owner is fragile, and where the owner shows a lack of familiarity with the stolen property, the opinion evidence will not support a determination of value.
Second, the trial court must ascertain whether the State presented sufficient evidence to prove the value of the stolen property beyond a reasonable doubt.
---
Punishment
If you are convicted of first-degree misdemeanor, you can be punished up to 365 days in jail and a $1,000 fine. If you are convicted of a second-degree misdemeanor, you can be put in jail for up to 60 days and receive a $500 fine. If they commit a third or more theft, it is a third degree felony.
---
Other Consequences
If you stole gasoline, a judgment of guilty will be provided to Florida's Department of Highway Safety and Motor Vehicles and they will suspend your driver's license for 6 months. If this is your second offense, your license will be suspended for 1 year.
Restitution towards the victim is most likely going to be required.
A petit theft prosecution on your record is going to make it hard to get a future job. After all, the employer does not know if you are innocent or not. If you were a store owner, would you hire a person who was prosecuted for petit theft?
If you are adjudicated of petit theft, the prosecutor can bring up your previous petit theft conviction as evidence that you are dishonest if you testify in future cases. See State v. Page.
---
Contact the Law Office of Roger P. Foley, P.A.
If you or a loved one has been arrested and charged with petit theft, contact our law office today. Our lawyers have experience in handling petit theft cases. We focus on criminal matters in the South Florida area and strive to provide professional representation. Our attorneys need to talk to you to find out your version of the events. It is important for you to tell us everything about what happened because from the information you give us, we will create a defense strategy to your case. We will seek to have your charges dropped or your case dismissed. If needed, we can take your case to trial or negotiate you a plea deal. However you need us, we will be there for you to try and get you the best outcome possible.