Burglary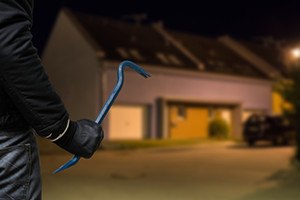 Are you being charged, in Palm Beach County, Florida with Burglary of a Dwelling? Burglary of a Structure? Burglary of a Conveyance? We are burglary defense attorneys located in West Palm Beach. When you are arrested for Burglary of a Structure you want a Criminal lawyer that understands and practices in this area of law. Don't hire a lawyer that dabbles in criminal defense; hire a criminal defense attorney that has extensive experience in defending Burglary cases. Your attorney needs to have knowledge and experience but also needs to know the players. Knowing the players comes from years of being inside the courtroom. Finding the best criminal defense attorney in Palm Beach County, for your case, is difficult. You need to review their educational background, experience in criminal cases, their reputation in the community, and their ability to communicate with you, the client. The quality of the criminal defense attorney you hire to defend your Burglary case is extremely important. We ask that you consider our South Florida Criminal Defense Attorneys.
Burglary in Florida is the crime of entering or remaining in a building or a vehicle with the intent to commit another crime inside.
There are three different areas that can be burglarized: a dwelling (usually a house), a structure (a building, a garage, a shed), or a conveyance (a car, plane, boat, etc.).
The crime intended to be committed inside the building/vehicle/home can be almost any crime including theft, battery, or damaging property. Even something as simple as reaching your hand into a car to slap someone can be considered a burglary.
Specific Burglary Crimes and explanations are found here:
---
Burglary Punishments
Burglar charges in Florida are serious crimes with punishments that could range from 5 years in Florida State Prison all the way to life in prison, depending on the particular charge. If you are being investigated for or charged with Burglary in Florida, you need experienced legal representation.
---
Contact the Law Office of Roger P. Foley, P.A.
Call today to schedule a 5 minute free consultation with our Palm Beach Burglary Defense Attorneys.