Possession of Burglary Tools - Florida Statute 810.06 | West Palm Beach Criminal Defense Lawyer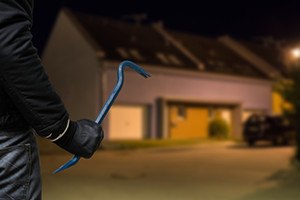 Are you being charged, in Palm Beach County, Florida with Possession of Burglary Tools? We are burglary defense attorneys located in West Palm Beach. When you are arrested for Possession of Burglary Tools you want a Criminal lawyer that understands and practices in this area of law. Don't hire a lawyer that dabbles in criminal defense; hire a criminal defense attorney that has extensive experience in defending Possession of Burglary Tools cases. Your attorney needs to have knowledge and experience but also needs to know the players. Knowing the players comes from years of being inside the courtroom. Finding the best criminal defense attorney in Palm Beach County, for your case, is difficult. You need to review their educational background, experience in criminal cases, their reputation in the community, and their ability to communicate with you, the client. The quality of the criminal defense attorney you hire to defend your Possession of Burglary Tools case is extremely important. We ask that you consider our South Florida Criminal Defense Attorneys.
What comes to mind when you think of burglary tools? Most likely you will think of a crowbar, a ski mask, gloves, a flashlight, a screw driver, a pair of pliers, lock picking tools, etc. Police often arrest individuals who have these items on them and charge them with possession of burglary tools.
---
What the State Prosecutor has to Prove to Convict You of Possession of Burglary Tools
The state prosecutor must prove beyond a reasonable doubt:
You intended to commit a trespass or burglary;
You had in your possession a tool that you intended to use, or allowed to be used, in committing the burglary or trespass; and
You did some overt act toward the commission of the burglary.
Just because a defendant can use a tool to commit a burglary does not mean that the tool was intended to commit a burglary. "The statute does not encompass, however, any item that may be used to commit some other offense once the burglary has been accomplished, even if that 'other offense' is the offense that the defendant intended to commit once he had accomplished the burglary." See Calliar v. State, 760 So. 2d 885, 877 (Fla. 1999). This statute prohibits the possession of burglary tools, not theft tools. For example, if a person was burglarizing a house to steal a bicycle inside, the defendant could be convicted for possession of burglary tools for lock picking tools used to get into the garage but not for bolt cutters used to cut the chain on the bike inside the garage.
Sometimes other things that are used during burglaries are not considered burglary tools. For example, in Brooks v. State, the court explained that mere possession of a flashlight and a crowbar is not enough to convict for possession of burglary tools. The state would have to show the defendant intended to use the flashlight and crowbar to commit the burglary, not just that it could be used for a burglary. The court also explained that clothing cannot be considered to be part of the burglary tools. See also Green v. State, 604 So. 2d 471 (Fla. 1992).
So just to recap, the tools must be intended to be used to commit a burglary and the prosecutor has to prove this beyond a reasonable doubt. For a completely absurd comparison, a prosecutor can convict a person for possession of burglary tools if the prosecutor can show the defendant had intent to use a toaster, coffee pot, or stapler (maybe he has it on video?) to commit a burglary while a prosecutor is unable to use mere possession of a flashlight and crowbar to convict.
---
Defenses to a Charge of Possession of Burglary Tools
There are some defenses to this charge. A good West Palm Beach Burglary attorney can point out that the state prosecutor did not show that you intended to use the burglary tool to commit a burglary.
Another defense that can be raised is that the state did not show any prima facie evidence of the defendant actually using the burglary tool which is another way of showing that there is no proof of intent. See Strachn v. State, 661 So. 2d 1255 (Fla. 3d DCA 1995).
---
Punishment
This crime is ranked as level 4 under the Florida Criminal Punishment Code. The crime of possession of burglary tools is a third-degree felony which is punishable up to 5 years in prison and a $5,000 fine.
---
Contact the Law Office of Roger P. Foley, P.A.
If you have been arrested and charged with possession of burglary tools, contact our law firm to schedule a 5 minute free consultation. This case can be defended. We need to talk to you to find out your version of the story. From the information you give us, we will then create a defense strategy for your case. Our West Palm Beach Burglary Attorneys will then work on your case to find the best possible outcome. Sometimes it is not the best choice to go to trial because the evidence against the defendant is so great. In these situations we won't just give up on you but we will fight to get you the best outcome possible for your case. Know that in whatever situation you find yourself, we will fight for you.