Racketeering
Florida Statute 895.03- Racketeering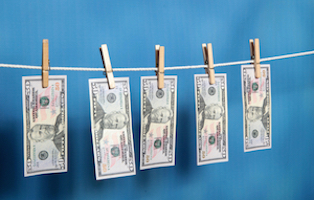 Sections 895.01 - 895.06 of the Florida State Statutes are known as the Florida RICO act. RICO stands for Racketeer Influenced and Corrupt Organization. Racketeering activity is where a criminal enterprise attempts to commit or conspires to commit or solicits, coerces, or intimidates another person to commit any crime listed in section 895.02. To put it simply, it is a business that does illegal things. It is sometimes called organized crime.
A racketeering operation could be doing:
Loan sharking;
Committing Medicare fraud;
Hitman operations;
Dog fighting events;
Counterfeit money printing;
Money laundering.
The racketeering law is trying to combat organized crime that tries to infiltrate itself into legitimate businesses. It is not trying to criminalize groups of criminals who sporadically decide to commit crimes. That is what THEY say.
---
What the State Prosecutor has to Prove to Convict a Defendant of This Crime
The state prosecutor has to prove beyond a reasonable doubt either:
At least two crimes occurred;
Those two or more incidents which did occur, at least two of them had the same or similar intents, results, accomplices, victims, or methods of commission or were interrelated by distinguishing characteristics and were not isolated incidents; and
There was some type of criminal enterprise.
These are the most basic elements and sometimes more elements will be added on depending on the particular crime or facts involved. There needs to be a criminal enterprise proven and also that racketeering activity happened or was conspired or attempted.
---
Defenses
RICO charges are normally added on to the underlying criminal charges. These defenses are merely fall back defenses for when the prosecutor does prove the underlying crimes. Our criminal defenses attorneys will first attack each individual crime alleged before resorting to these defenses.
The racketeering has to be done two or more times within a 5 year period with same or similar intents, results, accomplices, victims, or methods of commission. "[T]he RICO statute was not intended for the prosecution of criminals who merely got together from time to time to commit sporadic criminal acts. Rather, in order to come under RICO, 'there must be proof, minimally, of a purposive systematic arrangement between members of the group.'" Boyd v. State, 578 So. 2d 718, 722 (Fla. 3d DCA 1991).
A criminal enterprise is "(1) an ongoing organization, formal or informal, with a common purpose of engaging in a course of conduct, which (2) functions as a continuing unit." Gross v. State. Individuals who are planning criminal acts do not necessarily act like legitimate forms of business where everything is done openly and records are kept. While a prosecutor will look at the lack of evidence as evidence of the criminal activity, a good criminal defense attorney will look at the absence as a lack of evidence needed to convict his client.
The proceeds from the racketeering have to be received with criminal intent. This means the defendant had to know or turned a blind eye to a suspicion that the profits were coming from illegal activity.
One person cannot be charged with RICO by himself. He has to be a part of the enterprise. See State v. Nishi.
---
Punishment
This crime is a first-degree felony which is punishable up to 30 years in prison and a $10,000 crime. Racketeering is ranked level 8 out of 10 under the Florida Criminal Punishment Code.
---
Contact the Law Office of Roger P. Foley, P.A.
It is important that you get a criminal defenses attorney to help in defending these charges because they are very serious. If you or a loved one have been arrested and charged with racketeering, call our law firm today to schedule a 5 minute free consultation where we can discuss the case and any questions you might have. We need to hear your side of the story to develop a defense strategy. Our attorneys will conduct depositions and review the evidence that is gathered. Our attorneys will advise you on your options based upon the evidence gathered. We are prepared to take cases all the way to trial, if needed. However you choose to proceed, know that our attorneys will be right alongside you fighting to get you the best outcome possible.