DUI Breath, Blood, and Urine Tests
If you have been arrested for Driving Under the Influence in Palm Beach County Florida, a police officer will request that you submit to a breath or blood test to determine your blood alcohol level (BAL), or to a urine test to determine if you have any drugs in your system.
---
---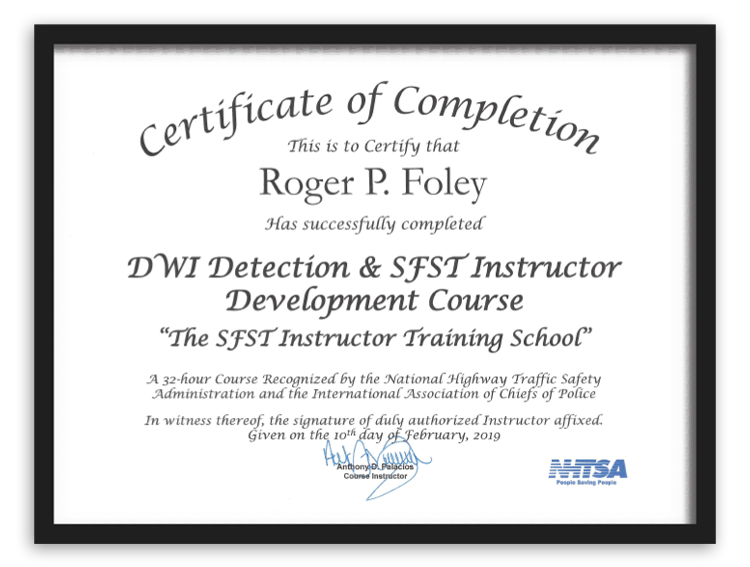 ---
Do You Have to Submit to Testing?
Although these tests are legally voluntary, Florida's implied consent law states that your refusal to take a BAL test can lead to a 1-year driver's license suspension. Furthermore, your refusal to take the test can be used in court as evidence of guilt, and can even be an additional criminal charge.
---
What Types of Tests are There?
In a Florida DUI case, there are three basic tests to chemically determine whether you are under the influence of drugs or alcohol. These tests are a Breath Alcohol Test, a Blood Alcohol Test, and a Urine Analysis.
---
Breath Alcohol Tests
Breath tests, often called "breathalyzers," are the test you normally think of when you think about DUIs. These are the tests given at the police station and/or at the Breath Alcohol Testing (BAT) facility where you are asked to blow into a machine that will calculate the content of alcohol. A .08% Breath Alcohol Level (BAL) is equal to .08 grams of alcohol per 210 liters of breath. In Florida, law enforcement officers generally use a machine called the Intoxilyzer 8000 to administer breathalyzer tests.
If you are asked to take a breathalyzer test, the officer is supposed to wait 20 minutes and observe your actions to ensure that no other factors influence the results, such as burping, vomiting, or putting something into your mouth (like gum). This is because any of these factors can affect the results of a breath test. Gum, for example, could be retaining alcohol, which would make the breath alcohol contempt appear much higher than it actually is.
When you take a breathalyzer test, the officer will tell you to blow into the device until they tell you to stop. The machine then populates your alleged breath alcohol content. However, if you do not blow enough air, the officer might say that you did not blow enough air on purpose and that, therefore, "refused" to take the test. Additionally, sometimes the machine itself has issues and may display an error report indicating that there was an insufficient air sample tested.
The reliability of the Intoxilyzer 8000 and its predecessor, the Intoxilyzer 5000, has been scrutinized throughout the nation. There are several factors that might lead to falsely high Breath Alcohol Content results including but not limited to:
Improper machine calibration;
Ambient temperature;
Body temperature (the test can be influenced by natural body temperature, illness, time of day, and physical activity);
Being diabetic or on a diet;
Holding breath or taking shallow breaths immediately before the test;
Vomiting, burping, and/or acid reflux;
Use of mouth wash, breath strips, breath fresheners, and metered dose inhalers;
Mouth alcohol caused by dentures or periodontal disease;
Cuts, sores, cold sores, and ulcers in the mouth;
Low partition ratio (the Intoxilyzer 8000 assumes a partition ratio of 2100:1).
Furthermore, the officer may not have properly administered the test or the machine could have other errors. There are over 50 things that an experienced DUI defense attorney checks for when your breathalyzer results show a .08% or higher BAL. It is crucial that you hire a qualified defense lawyer who can investigate these matters. A knowledgeable Palm Beach County DUI attorney will be able to examine all the data available regarding the particular machine that was used in your Palm Beach DUI arrest, and use this information to help your case.
---
Blood Alcohol Level Testing
Blood testing is not as common in DUI cases, because the burden for the police to be able to request a blood test is more difficult to meet based on Florida's DUI laws. Blood tests are only allowed to be requested by police officers, without a warrant, in certain cases, such as DUIs involving death or serious bodily injury. Blood tests are considered to be the most invasive of the BAL tests, because they require the physical drawing of blood. These tests are also the most expensive tests to administer, and are rarely used as a consequence of their price.
Blood tests are usually administered at a hospital or in an ambulance. A .08% Blood Alcohol Level is equal to .08 grams or greater of alcohol per 100 milliliters of blood.
Blood tests are generally more accurate than breath tests, although they are not infallible. Some reasons that blood test results can be wrong are:
Using an alcohol swab to clean the skin before the test is taken;
Testing blood serum as opposed to a whole blood sample;
Certain prescriptions, medicines, vitamins and foods ingested;
Fermentation in the vial;
Insufficient sample amount because of blood coagulation;
Vial mix up;
Vial contamination.
A Palm Beach County DUI lawyer can investigate your case and your blood results, and determine if the proper protocol were met pursuant to Florida laws.
---
Urine Tests
The third method that police officers use to chemically test your intoxication is the urine test. Urine tests are often highly embarrassing and invasive. They are most often administered when law enforcement suspects that you are under the influence of drugs. Urine tests are the least accurate of the chemical tests because they cannot measure present substance levels. Some laboratory errors that can occur are:
Fermentation in the sample;
Sample mix up;
Sample contamination.
---
Aggressive Palm Beach County DUI Defense
At The Law Offices of Roger P. Foley, we strive to protect your rights by ensuring that due process is followed and that all tests were accurate. We are dedicated, thorough, and we are genuinely concerned for your future. With years of experience in South Florida and as a member of the National College for DUI Defense, Attorney Roger P. Foley is well-equipped to handle your case.
For the Florida Statute regarding DUI chemical tests, see §316.1932, Fla. Stat.
If arrested for DUI in Palm Beach County, Florida, you will be taken to jail and held for a minimum of eight (8) hours.