Dangerous Sexual Felony Offender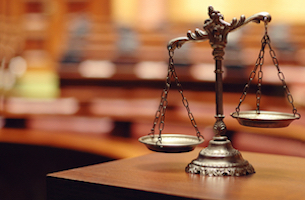 Florida Statute 794.0115 makes it illegal to commit certain sexual crimes in West Palm Beach while over 18 and while committing the crime: cause serious personal injury, use a deadly weapon or threatened to use one, victimize more than one person during the incident; commit the crime while having a pending felony case; or be previously convicted of certain sexual crimes.
What the State Prosecutor has to Prove to Convict a Defendant of Being a Dangerous Sexual Offender in West Palm Beach
The state prosecutor has to prove beyond a reasonable doubt:
The defendant was guilty of a crime listed in 794.0115(2):

The defendant was 18 years of age or older at the time of the commission of the offense; and
The defendant either:

Caused serious personal injury to the victim as a result of the commission of the offense;
Used or threatened to use a deadly weapon during the commission of the offense;
Victimized more than one person during the course of the criminal episode applicable to the offense;
Committed the offense while under the jurisdiction of a court for a felony offense under the laws of this state, for an offense that is a felony in another jurisdiction, or for an offense that would be a felony if that offense were committed in this state; or
Had been previous convicted of one of the felonies listed above and the date of the offense in the prior conviction was before the commission of this offense.
Punishment
The punishment for this crime is extremely serious. A conviction will result in a mandatory minimum term of 25 years in prison up to life in prison. If the offense described in this subsection was committed on or after October 1, 2014, the defendant must be sentenced to a mandatory minimum term of 50 years in prison up to life in prison.
Contact the Law Office of Roger P. Foley, P.A.
A conviction under this statute is extremely serious with potential lifelong prison time. We need to speak to you about the situation to find out what happened. It is important that you tell us what happened so we can help create a defense. If no defense is available, our West Palm Beach attorneys will fight to either get the charges changed into some other crime where this statute is not triggered or have the sentence reduced by the prosecutor and judge. Sex cases are factual disputes, sometimes there is a lot of evidence and sometimes it's a he said she said.