Unlawful Residency by a Sex Offender - Florida Statute 775.215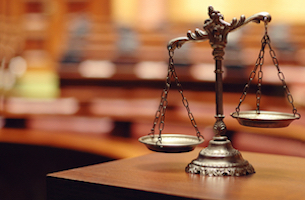 Florida Statute 775.215 prohibits anyone who has been convicted of certain sexual crimes to live within a 1,000 feet of a school, child care facility, park, or playground. If you are an offender in West Palm Beach, and have been told you are within 1,000 feet. You should leave immediately and contact us for help. If you move to be outside of the 1,000 feet, you should update your information with the Sherriff's department or you will be in trouble for failing to update your information.
---
What the State Attorney has to Prove to Convict a West Palm Beach Defendant of This Crime
The prosecutor must prove beyond a reasonable doubt:
The defendant was convicted for sexual battery, lewd and lascivious conduct, sexual performance by a child, lewd and lascivious exhibition using a computer, or selling or buying a minor for sexual depiction;
The victim was younger than 16 at the time;
The conviction was on or after October 1, 2004; and
After the conviction, the defendant lived within a 1,000 feet of a school, child care facility, park, or playground.
A child care facility is any center or arrangement which provides child care for more than five children unrelated to the operator and which receives a payment, regardless of whether the center or arrangement is operated for a profit. Child care facility, however, does not including public or private schools, summer day camps, summer camps having children in full-time residence, Bible schools normally conducted during vacation periods, and operators of transient establishments.
"Park" means any public and private property specifically designated as being used for recreational purposes and where children regularly congregate.
"Playground" means a designated independent area in the community or neighborhood that is designated solely for children and has one or more play structures.
"School" means an organization of students, ranging from elementary through secondary or high school; however, it does not include an all adult school.
---
West Palm Beach Defense
The statute does allow for the offender to make the defense that he was in the location first. If the school, child care facility, park, or playground is built within 1,000 feet of the house after the defendant moved into the house. This makes sense because it is not the fault of the offender/predator that he is within 1,000 feet. On top of that, all sexual offenders and predators are listed on the Florida Department of Law Enforcement's website so potential builders can be on notice if they want to build near a sexual offender or predator.
Another defense is that the school, park, playground, or child care facility does not fall within the definitions as set out above.
---
Punishment
The punishments depend on the facts surrounding the previous convictions. A violation under this statute can range from a first-degree misdemeanor which punishable up to 365 days in jail with a $1,000 fine to a third-degree felony which is punishable up to 5 years in prison and a $5,000 fine.
---
Contact the Law Office of Roger P. Foley, P.A.
If you have been charged with this crime, call today to schedule a 5 minute free consultation so we can discuss the facts surrounding your case. If is important that you tell us everything you can about your case. We will craft a defense strategy for your case based upon the facts you give us. This defense strategy will be important in negotiating with the prosecutor to not file your case or to not prosecute your case. If the prosecutor does not want to negotiate, we can argue your case to the judge or before a jury. In all situations, we are ready to handle your case. Call today so we can start to help you.