Lewd or Lascivious Conduct - Florida Statute 800.04(6) | West Palm Beach Criminal Lawyer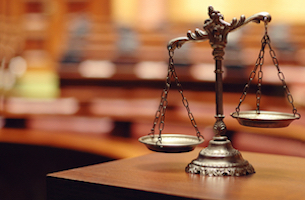 This crime happens in different settings and is also falsely reported in many settings within West Palm Beach. This statute prohibits a person from acting in a lewd or lascivious way towards someone younger than 16 or from soliciting someone younger than 16 to commit a lewd or lascivious act.
This statute forbids asking a child to have sex. People know that crimes like this are serious and are great tools for manipulating people. There are many reasons why an individual would accuse someone of this crime.
Scenarios where individuals are accused of this crime:
An ex-lover wants revenge;
A mother wants to get her ex-husband in trouble so she can get custody of the children; or
A parent wants to get rid of the child's boyfriend; or
A parent wants to manipulate their daughter by using this fake charge against the boyfriend as a "bargaining chip".
The words lewd and lascivious are considered the same word and mean wicked, lustful, unchaste, licentious, or sensual intent.
---
What the State Attorney has to Prove to Convict You of Lewd or Lascivious Conduct
The prosecutor must prove beyond a reasonable doubt:
The victim was younger than 16;
The defendant either:

Intentionally touched the victim in a lewd or lascivious manner; or
Asked the victim to commit a lewd or lascivious act; and

The defendant was either:

18 years of age or older; or
Younger than 18 years of age.
---
Defenses
The statute specifically forbids the defense from using the victim's promiscuity, the victim's consent, or the lack of knowledge about the victim's true age. A criminal attorney can raise a defense as to whether the defendant had the required intent to commit this crime.
---
Punishment
The punishment depends on the age of the defendant. If the defendant is older than 18, the crime is a second-degree felony punishable up to 15 years in prison and a $10,000 fine. It is also ranked as a level 6 under the Florida Criminal Punishment Code.
If the defendant is younger than 18, the crime is a third-degree felony which is punishable up to 5 years in prison and a $5,000 fine. The Florida Criminal Punishment Code ranks this crime as a level 5.
---
Other Consequences
Anyone who is convicted under this statute is required by Florida Statute 775.21 to register as a sexual predator. Anyone can look up sexual predators on the Florida Department of Law Enforcement's website. Furthermore, local law enforcement is required to notify the neighborhood of sexual predators.
---
Contact the Law Office of Roger P. Foley, P.A.
A conviction for this crime will have long lasting effects. It is a serious crime. Our West Palm Beach attorneys will investigate your case. If you have been arrested and charged with this crime, call our law offices today so we can schedule a 5 minute free consultation. We want to talk to you about your version of the events. It is important for you tell us everything so we can help create a defense strategy for you.
We will take depositions of the police officers involved and any witnesses. We serve the South Florida area, West Palm Beach and focus on criminal cases. We will put our experience and knowledge to work for you. Call today so we can get to work on your case.