Voyeurism (Peeping Tom) - Florida Statute 810.14 | West Palm Beach Criminal Defense Lawyer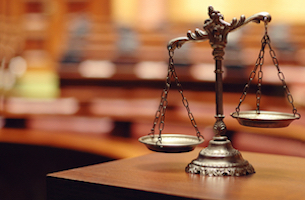 This statute prohibits anyone from looking into a person's house, structure, or conveyance or from looking a person's intimate areas that are protected by clothing from the public view. This is commonly called a Peeping Tom law because it prevents a person ("Tom") from peeping around to catch a view of a person's private parts.
This statute cannot be used to prosecute guys staring at women or for women that want to show off. For example, a woman cannot claim a man is committing voyeurism if she is wearing a very low cut shirt and the man is staring at her cleavage. This statute only protects areas that are covered by clothing to protect the area from public viewing.
Sometimes there are situations where a person can be wrongfully accused under this statute. For example, a lost person walking by a bedroom window or shower window could see the alleged victim inside, not because he is a peeping tom, but because he was lost and was trying to figure out how to get out of a neighborhood. Another situation is where the defendant was told to go to the wrong house, no one answered the front door, and defendant went around the side of the house and saw something. Moreover, there was a real life situation where two girls were walking down the sidewalk and saw through the blinds of a window a baby. While they were looking at the baby, the naked mother came by and bumped the blinds with her butt basically accidentally mooning the girls.
There are all sorts of situations where people are not wise when it comes to covering up or preventing others from seeing. The police don't always get all the facts and sometimes they don't care to find out the facts. These cases can be defended by an experienced West Palm Beach criminal attorney.
---
What the Prosecutor Has to Prove to Convict the Defendant of Voyeurism
The prosecutor must prove beyond a reasonable doubt:
The defendant secretly observed the victim;
What you did was done with a lewd, lascivious, or indecent intent; and
When the victim was observed she was in a dwelling, structure, conveyance in which she had a reasonable expectation of privacy.
The words lewd, lascivious, and indecent mean the same thing as a wicked, lustful, unchaste, licentious, or sensual intent on the part of the defendant.
A dwelling is what we commonly refer to as a home. It is a place where a person sleeps overnight. A motorhome, houseboat, or sailboat can be considered dwellings. A conveyance means a car, truck, boat, airplane, etc. A structure is a building that has a roof over it, but no one sleeps there overnight. For example, clothing stores, gas stations, tanning salon, or shopping malls are all considered structures.
---
Punishment
This crime is a first-degree misdemeanor. It is punishable up to 365 days in jail and a $1,000 fine.
If the defendant is being convicted for a second time, the crime will be punished as a third-degree felony which means a maximum punishable sentence of 5 years in prison and a $5,000 fine.
---
Contact the Law Office of Roger P. Foley, P.A.
These cases can be defended. If you or a loved one have been arrested and charged with drug trafficking, call our law offices to schedule a 5 minute free consultation. We need to hear your version of the story so we can craft a defense strategy to your case. We will take depositions of the officers involved and request evidence from the prosecutor to see what evidence they have against you. After reviewing the evidence, we will present to you your options: we can take the case to trial, negotiate a plea deal, or negotiate that the case be dropped.
Not all cases can be dropped, dismissed, or acquitted; sometimes the facts and evidence are against the defendant. In these situations, our West Palm Beach criminal defense attorneys will continue to keep on fighting to get you the best result possible to your case by creating a mitigation package which we will present to the prosecutor and judge to persuade them to lessen your sentence.