Sexual Predator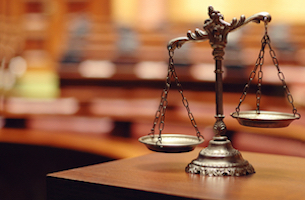 Sexual Predator West Palm Beach Criminal Defense Attorney
West Palm Beach is home to many sexual offenders and sexual predators. Legislature has enacted specific laws to mandate lifetime penalties to people who are convicted of crimes of a sexual nature that require the designation of "sexual predator."
In order to be designated a sexual predator under Florida Statute 775.21, the alleged offender must be found guilty of:
a sexually violent offense, and an order from the court designating that offender a sexual predator;
or
the alleged offender is civilly committed under the Jimmy Ryce Act and has a court order designating he or she as a sexual predator.
A person who is designated as a sexual predator must register and then report four times a year to their local sheriff's office for life. If someone is indeed a true sexual predator, it is important to protect the people of Palm Beach County; however, if someone, due to inept counsel, is wrongly convicted and is classified as a sexual predator, they will be essentially stripped of their privacy and have to endure lifetime consequences. This is a prime example of the necessity to retain a competent and qualified lawyer the moment someone is charged with a crime. If you or someone you know has been arrested of a sex crime with the potential of being designated a sexual predator, call the Law Offices of Roger P. Foley at (561) 746-7076 so we can explore your options and quell your fears.
---
What are the Registration Obligations of a Sexual Predator in West Palm Beach?
Someone designated a sexual predator must provide all details about themselves to the local sheriff's office. The list includes all biographical information such as name, birthdate, race, hair and eye color. They must disclose where they were born, their DL number or state ID, and their Social Security number. Also included are all phone numbers, addresses, including all E-mail addresses and instant messaging names, employer's name, address and phone number. The Sheriff's Office must also keep a current picture on file. A designated sexual predator is required by law to report to the DMV within 48 hours of being released and provide proof of their status so that their DL can reflect the designation. It is a third-degree felony for failing to comply with any of the aforementioned requirements.
Florida Department of Law Enforcement has a realtime website where all your personal information is displayed. It will also let someone "track" your movements if you decide to move to another residence or state. Even upon your death, your information will remain on the website for a year so that a death certificate can be obtain and the victims notified.
---
What is a Civil Commitment?
Under the Jimmy Ryce Act, if someone has a history of sex offenses and is released from prison, prosecutors, Florida Department of Corrections and Department of Children and Family Services will review their prior record for the potential of re-offending. If that person is found to be a threat, they could be transferred to Florida Civil Commitment Center in Arcadia, Florida for treatment and rehabilitation. The average length of stay is five years.
It the utmost priority of The Law Offices of Roger P. Foley to prevent any client from receiving the designation of a sexual predator with its lifelong mandatory requirements. All our consultations are private. Call us today.